Here at Abernethy, our vision is to equip others (as well as ourselves) to try something new, work as a team and explore faith together.  Through outdoor residential experiences across our three adventure centres in Scotland, we empower our staff teams to give young people opportunities to discover more about themselves, others and God.

Everything we do depends on our staff team. Each and every person on our team is essential in making Abernethy what it is.  Motivated by their Christian faith, our team aim to create the very best experience for each and every guest who comes to stay with us. Some guests choose to hear more about our Christian faith through an evening "Explore" programme, while with others we get to love and serve them through our daily interactions.  

Whether it's someone showing a young guest the basics of climbing, interacting in advance with a school making a booking, serving groups their food, or making sure the rooms are clean and tidy for guests, the passion and commitment of every person working in our teams is what sets Abernethy apart.  We all get to express the love of Jesus somehow through our day! And even better? It's all done in the beautiful wilds of Scotland! 

The UK is changing and it is our mission field. Will you join us on our adventure?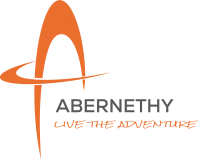 Organisation Type
Other Not-for-Profit
Postal Address
Abernethy Trust
Nethybridge
PH25 3ED
United Kingdom
Jobs