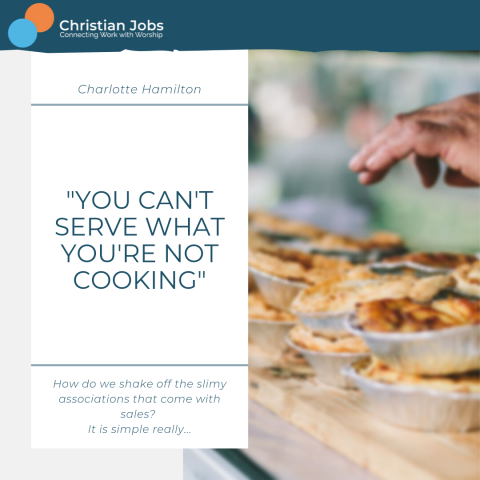 Last week myself, Joe, Dayna and Mark underwent some sales training with our MD James. We looked at how we can address the slimy sales stereotype persona that people often presume you must embody when you tell them you work in sales. The challenge lies in transforming people's perceptions and showing them the difference with us. The truth and irony is, that even though I work in sales, it's still really easy to associate a salesperson with terms like 'slimy', 'blagger' and 'wheeler-dealer'.  It's easy to create a picture in your mind of a lying, smooth talker that over promises and under delivers (normally a cockney in my head - sorry cockneys)! 
Maybe you don't feel that strongly about the term 'salesperson' and maybe you're pretty indifferent. The training highlighted that indifference normally leans towards the negative connotations and not the positive ones. 
The challenge here then is to change perceptions and illustrate just how effectively we can serve people, encouraging them to actively hold a positive outlook. 
So how do we do this? How do we show that we're different? That we're swimming upstream and leaving the 90's used car salesman stereotypes behind? 
The suspense is probably killing you, what is this magic ingredient, the key to success? How do you make people believe that you actually care and believe in what you're selling them? The answer is… by actually believing in it yourself. The number 1 ingredient is BELIEVABILITY! If you genuinely believe in something (or if you don't) then it doesn't take people long pick up on that. You have to buy into if first before you expect anyone else to. "Import before you export", "Buy first and sell second", "You can't give what you haven't yet received". Or as I like to say: "You can't serve what you're not cooking!"
What if I don't believe in it I hear you ask? Well, ask yourself what are the gaps in my knowledge that need filling so that I can believe that this is important. Find out more about why it's crucial and what role it plays in enhancing the quality of someone's needs being fulfilled in whatever service that may be. Then once you have all the ingredients and you've started cooking you can serve up a delicious deal that is sweet for the salesperson and the customer.
In the recruitment and sales world, it can feel hard to know who to trust. It's tricky determining whether people are giving you what is best for you or what is best for their bank balance. In the recruitment and sales world, I have found Christian Jobs to be a breath of fresh air. Knowing that the employees, clients and the customers are valued and listened to really changes the game. 
So many of us have a bad taste in our mouths at the thought of sales, but when it's done with integrity, care and the desire to honour people, you really do get served a Michelin Star service.

We believe in what we're selling and doing here at Christian Jobs. Don't believe us? Get in touch and talk to the team about the services we offer.  0161 946 3550