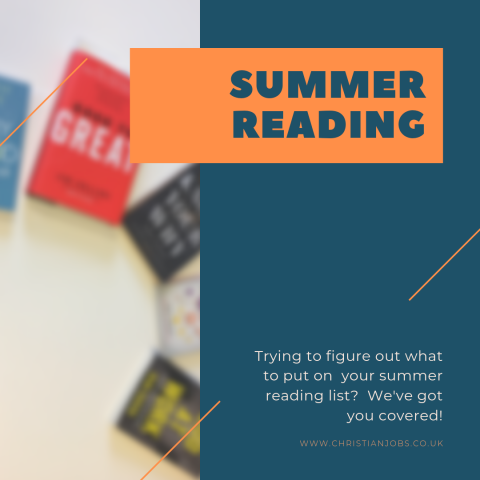 Its been a long time since I've experienced the "back to school" feeling. Though this is true, I have found that every September has a fresh start feeling about it. Even when I've worked through the whole summer without a holiday every September's the same. I begin to review the last eight months, dust myself off and prepare to finish the year strong, and I know I'm not the only one.
So, with a few more weeks of the Summer Holidays remaining, we at Christian Jobs thought we'd help you make the most of them. We have selected three books (one for each remaining week of the summer) that will help you view your work and responsibilities with a biblical perspective. They will inspire you to view your work as worship and provide you with some advice to glorify God with your work.
Whether you've been frantically running around after your children, enjoying the few moments of sunshine you can around your busy workweek or jet setting around the world, we hope these books will help prepare you for the fresh start that September always seems to bring.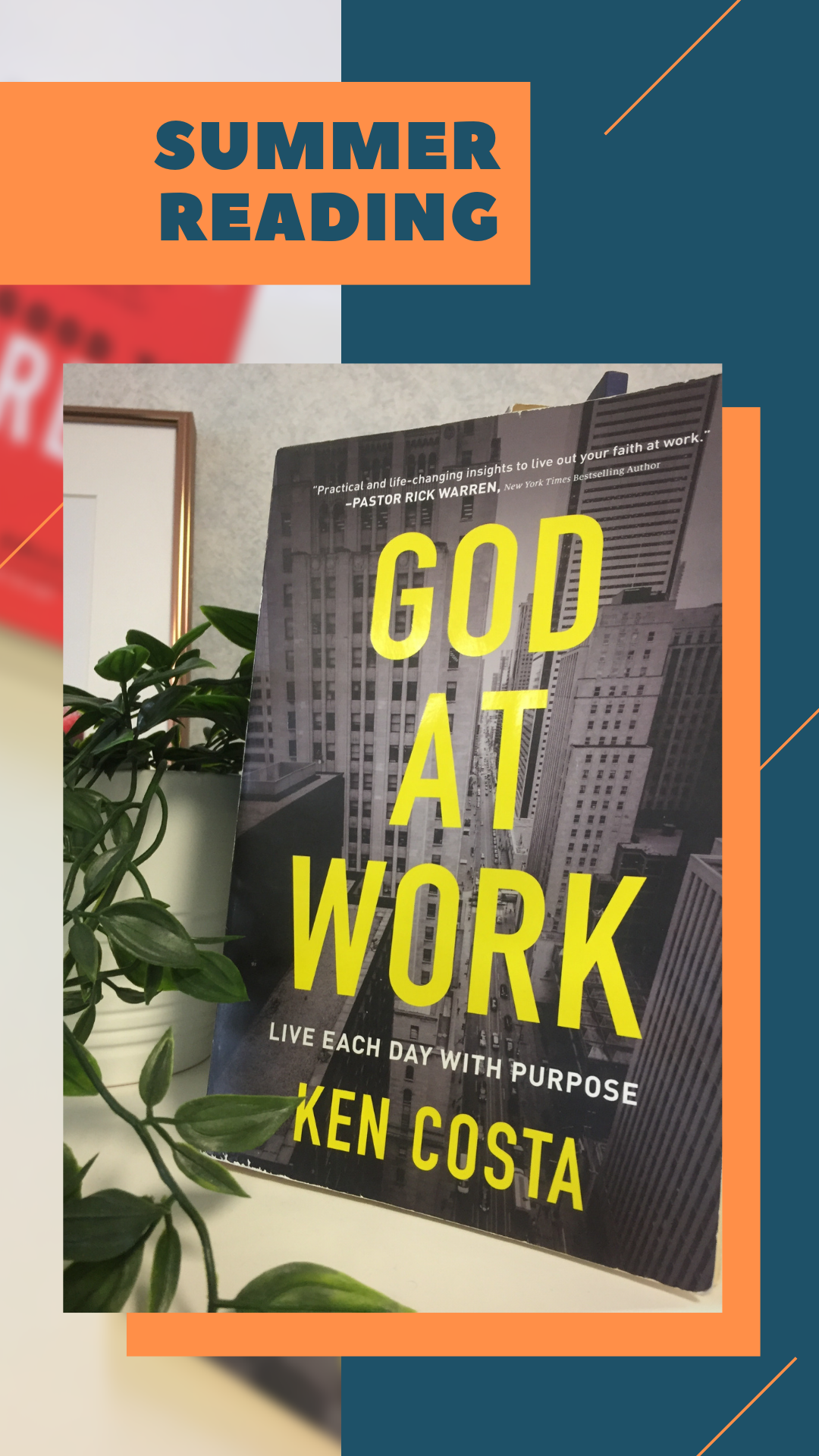 God at Work - Ken Costa
Internationally renown banker Ken Costa considers the challenges of living out faith at work by looking at questions such as; does my work matter to God? Is ambition good? As well as exploring common issues like failure and stress.
God at work gives the reader insight into the work-life and experiences of those working in legal professions, finance, social work, and health care. Ken Costa is also very open about his struggles and experiences at work.
With praise from Rick Warren (author of purpose-driven life), Justin Welby (Archbishop of Canterbury), Nicky Gumbel ( Vicar of HTB and pioneer if the Alpha Course) and Lord Griffiths of Fforestfach (vice-Chairman, Goldman Sach International) God at work is definitely worth a read.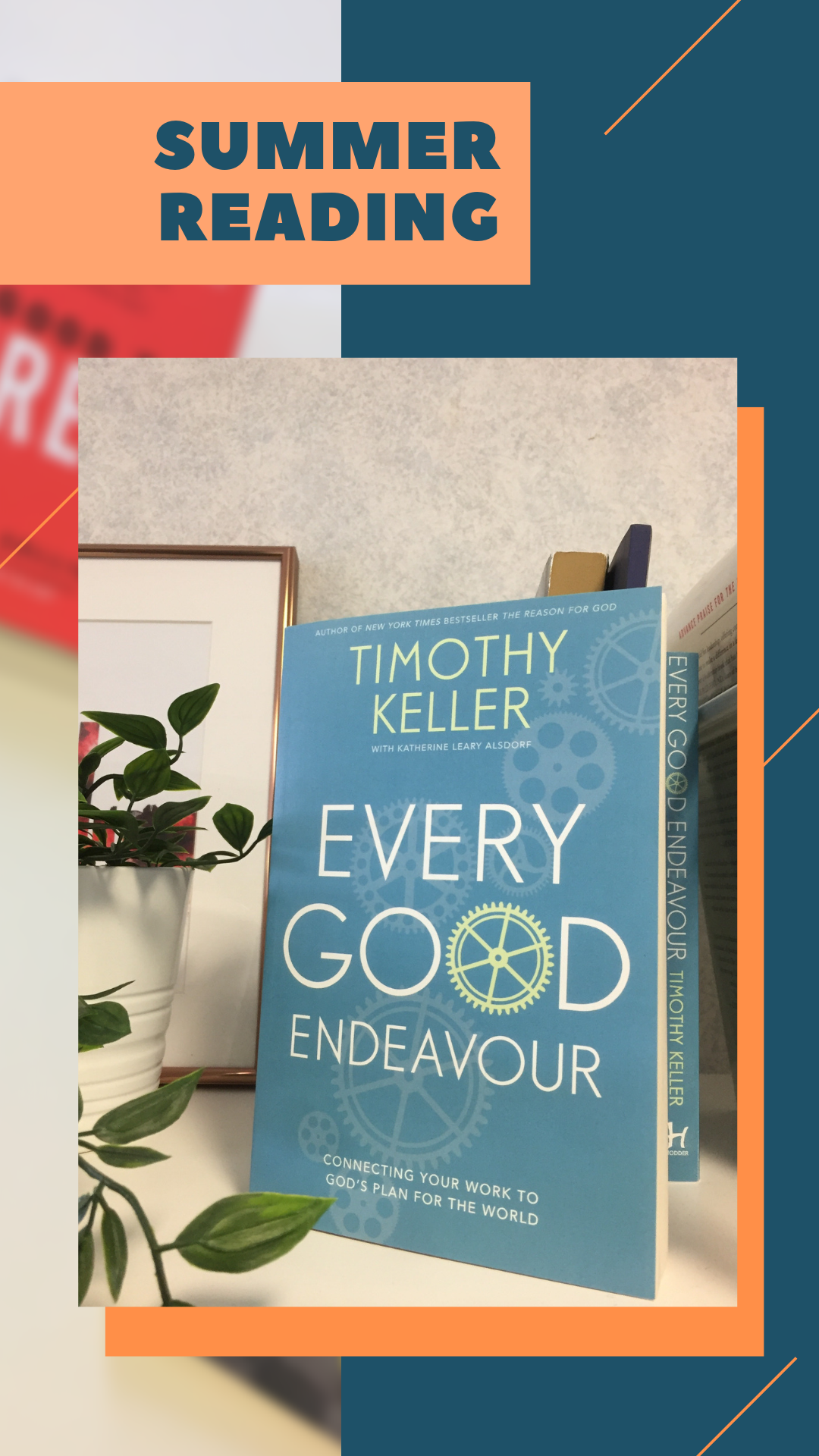 Every Good Endeavour - Timothy Keller 
Every Good Endeavour "provides the foundations for a work-life balance where we can thrive both personally and professionally. Keller shows how through excellence, integrity, discipline, creativity, and passion in the workplace we can impact society for God."
Christian Jobs gifts this book to all our employees, community members, and executive search placements as we believe that Keller shares deep truths with clarity and passion. We can not recommend this book enough.
Thank God It's Monday - Mark Greene 
'Thank God It's Monday' is Fun, fast, and full of stories. It a great introduction to the theology of work and invites the reader to see the opportunity for evangelism at work. This book looks at how we can make the most of our time at work and helps us to see our jobs as God does.
'This delicious book is a must-read for everyone who works – which is just about everyone.' - Dr. R. Paul Stevens, Professor Emeritus, Marketplace Theology, Regent College, Vancouver; Chairman, Institute for Marketplace Transformation
'Intelligent, invigorating, inspirational and, ultimately, indispensable' – Revd Canon J. John
Has this list inspired you to buy some books? Click HERE to see what the Good Book Company have for you?