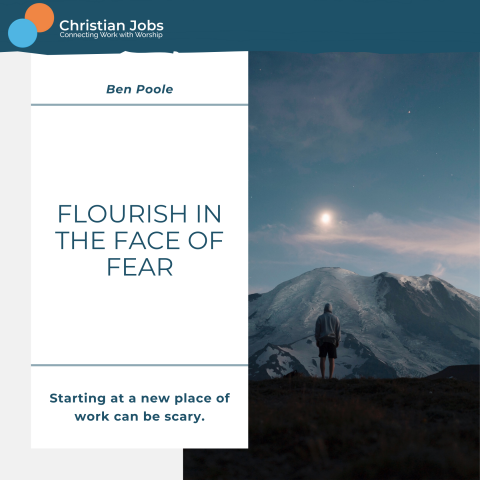 Fear is not something we usually celebrate. Ordinarily we seek to avoid it and restrict it to the dark shadows that it tends to lurk in. Days like Halloween and scary movies, place fear in a different light. It becomes an experience that is sought after and enjoyed. 
Though some may not understand or agree with that, I'm sure we can all agree that facing our fears and overcoming them IS something to celebrate! 
That is what Ben, the newest addition to the Christian Jobs team, is doing.
Starting at a new place of work can be scary, but Ben shares how he is choosing to flourish in the face of fear.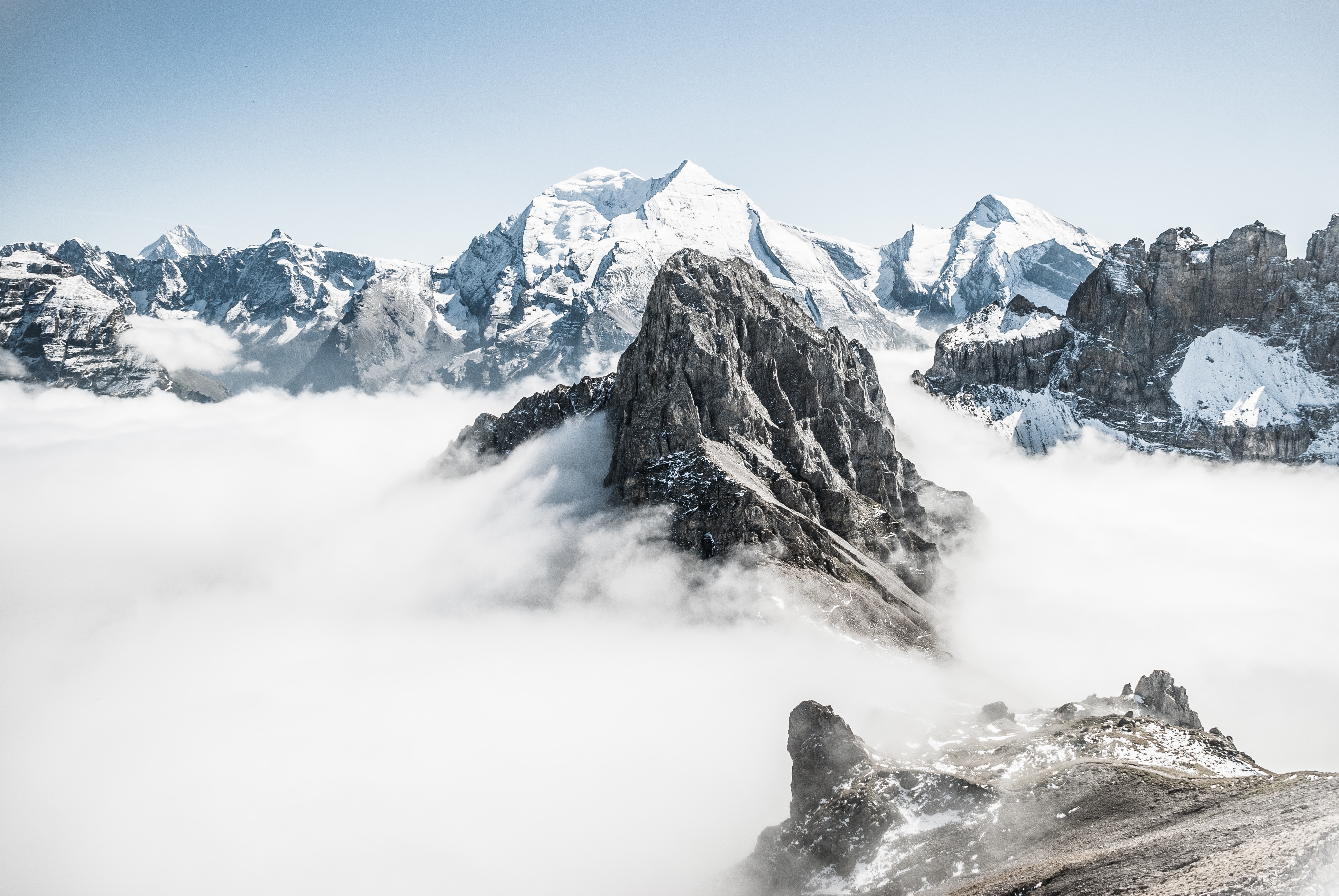 Fear = Mountain
Fear is something I've battled with my entire life. Even as a kid, every molehill became a mountain in my own mind, always present, always nagging at me. Even in the knowledge of God's love, I've carried it with me.
It should come as no surprise then that I was so nervous about starting my new job, bereft of the comfort and security my last position had afforded me for the last seven and a half years. New challenges, new relationships, new city, new office, new working dynamics. Scary stuff!
"Mountain, MOVE"
However, coming to the end of my first week with Christian Jobs, it's so very apparent that I shouldn't have given in to fear at all. The team have immediately accepted me into the fold, their prayers and encouragement have been so wonderful, and I'm confident that I can flourish here, and hopefully help grow Christian Jobs from strength to strength.
The passion, dedication and drive in all of my new colleagues is so clearly evident. They clearly understand the responsibility of their positions, individually and as a part of the wider team.
The collaborative and encouraging attitude between the team has made settling in and adjusting to my new surroundings very easy, and the value of operating under a culture of honour is clearly reinforced.
The clear commitment and reverence toward God being at the centre of the company and all its services is also very encouraging.
Fearful to Flourishing
As Christian Jobs' graphic designer, it's my wish that we further continue to push these values forward into the company's visual identity, boasting a vibrant visual culture that heralds professionalism, warmth, and honour. In my role, I can offer a strong set of design and marketing skills to Christian Jobs, overseeing the use of the brand across all platforms, both digital and physical, and work collaboratively with the team to develop it. 
Christian Jobs offer such a valuable, personal service to anyone looking for a job, or looking to advertise a job. I've got so many ideas brimming already for exciting campaigns, interesting products, and much more to really help put the great work Christian Jobs is doing out there to serve Christian organisations across the UK.
Just try and stop me!