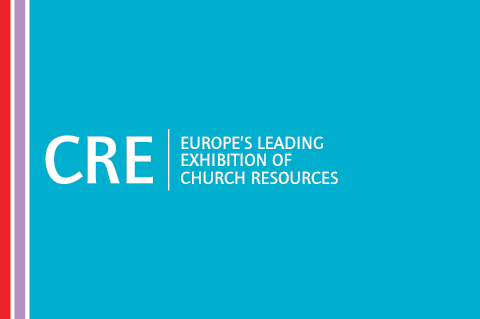 A room full of Christians all looking to network and connect, sounds perfect right? My initial thoughts of the CRE when we arrived were that this was certainly going to be the case, I expected my day to be full of new business clients coming to our stand and purchasing adverts for our website. Attending CRE North as an exhibitor was a whole new experience for me, I have attended similar events in the past in my previous role, however this was my first time as an exhibitor and I was still unsure what I expected to find once we arrived at the event. However, I am glad to report I was actually surprised in a good way how the event went for me.
Prayer is an integral part of any normal day at Christian Jobs and each day we started the event by committing the event and our part to God, we had just five or so minutes as a team in prayer as we simply handed all our efforts to God and asked him to have his way.
One of the comforting things about where we were located was that our neighbours on the stands next to ours we some of our existing clients who we currently advertising on our site such as Barnabas Fund to one side and Lion Hudson on the other; so it was great to meet people from those organisations in person after talking for months with them over the phone.
As the notice sounded for the event to open and a flood of attendees started to file in I was greeted with such a warm and friendly greeting from all who passed by who seemed genuinely intrigued by what we offer as an organisation to churches and organisation.
Renewal North West one of our community members called by the stand and they were so pleased to see its advert represented both on our stand and also its logo on our marketing banner for all the event to see. People were intrigued as to who they were and it was a joy to be able to partially represent them and the amazing work they do to over 2400 attendees. This is just another great way we can serve our community members; assisting them to have a presence at these events with their adverts and their promotional materials present on our stand.
The overriding theme of the event for me is that the message which we are trying to spread - that we are all about connecting Christians with Christian opportunities - is a message which is welcomed from almost all within the Christian sector. We are providing a service which both organisations and individuals can benefit from and the variety of conversations we were having was encouraging. What was even more thrilling was to see people apply for roles actually on our stand as well as enquire about advertising on our website.
Looking back I am thankful for many things that happened over those two days. A lot of hard work and cost was put into presenting our services to as many people as possible and we believe we honoured God throughout it all.
Most of all we are so thankful for all those who took the time to visit our stand and we continue to pray for those seeking employment in the Christian sector and for those seeking to employ Christians, that God will guide them all into the right opportunities and that most of all God will be glorified through all that happened at the CRE North 2019.