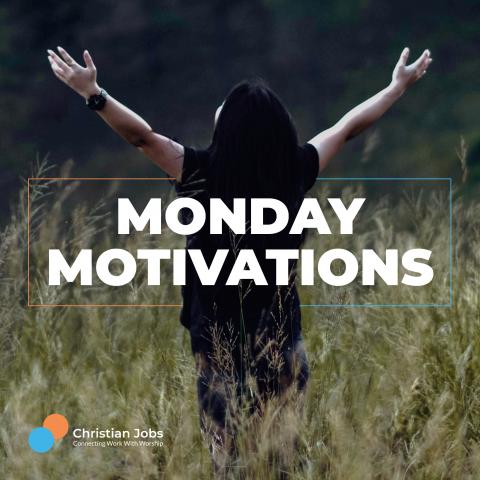 It was reported last week that the number of 'throwback' tunes, streamed on spotify has increased since the world has gone into 'lockdown'. The article suggested that this is because people are looking for comfort and nostalgia is where they are finding it. 
Music can provide comfort and it can also provide encouragement.
The Christian Jobs Team have complied a playlist full of songs that they have found to be encouraging through hard times. In this blog Dayna shares her three favourite songs and tells you why they are her favourites.
Dayna's Picks:
Nothing I hold on to - Will Reagan and the United Pursuit
This song serves as a great reminder of Proverbs 3:5-6:
Trust in the Lord with all your heart
    and lean not on your own understanding;

 in all your ways submit to him,
    and he will make your paths straight
When things feel overwhelming, like they don't make sense and I just don't understand whats happening, this song reminds me that its not my understand that I lean on. Instead I'm to lean on to the one who knows and understands everything. There is nothing else I could possibly hold onto.
Waymaker. - Sinah
I love that in worship you can experience real joy along with a real deep desperation for God to 'show up' in your situations. Waymaker does both of these things for me. I feel real joy singing that God is here and he is working, moving and healing. And I also feel a deep desperation that I would see him move more and more in aspects of my life and the lives of those I know and love. 
In The Midst - Byron Cage ft Tye Tribbett
The whole of the 'Faithful To Believe' album is on heavy rotation when i'm in a difficult season. This song reminds me to praise God at ALL times - In the good and it the bad. Its upbeat and will usually have me up on my feet dancing around the room. By the song is finished I tend to feel a little better. I hope it has the same impact on you. 
Follow Christian Jobs on Spotify Now. Click HERE. 
Source: https://www.standard.co.uk/go/london/music/spotify-nostalgic-music-streams-coronavirus-a4414156.html