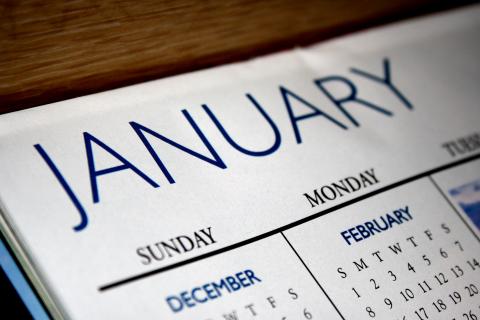 Doesn't it seem as though 2019 is just whizzing by? It certainly does here at Christian Jobs. I can not believe that we are already putting the big black X across January in our calendars. Yet, whilst it feels incomprehensible that we're already a month into this 'New Year', it is justifiable due to the sheer volume of activity that we have been involved in at Christian Jobs. Here's some of the highlights from January:
·Our team grew as we brought in a dedicated Communications and Marketing Executive (everyone welcome Dayna) who is tasked with spreading the news of our advertising and recruitment support services via social media and all things digital
·We have been able to support 31 Christian led organisations with advertising support resulting in 36 salaried positions being showcased via Christianjobs.co.uk
·Visitors or 'unique clicks' have grown by nearly 40% as our marketing team has performed exceptionally in driving traffic to our website
·Via our website we can confirm that we have seen appointments in areas of finance, church operations, ministry opportunities and youth work – praise God!
·We have engaged upon two executive search campaigns for Christian organisations seeking Christians in leadership positions to occupy organisational critical appointments (for more information on our executive recruitment option follow this link)
·James was honoured to serve Crossrhythms media group with a radio interview highlighting Christian Jobs and the reason why we exist
·We have partnered with Nazarene Theological College in South Manchester to provide career counselling and job-hunting advice once a month to its student body.
·Our first Christian focused training and resourcing event 'Mental Health in the Workplace – A Christian Response' has been organised and designed. We will be hosting this on February 19th in association with the Association of Christian Counsellors and Cornerstone Resources (for more information on this event and how to purchase tickets click here)
So, as you can see, its been a busy month but we're not resting just yet. With February just around the corner we are excited to see how January's endeavours fuel February's fruit!
If you are an organisation looking to advertise your vacancies to a Christian audience, or need some help and advice from specialist Christian recruitment experts, why not reach out to the team at Christian Jobs via info@christianjobs.co.uk or 0161 946 3550