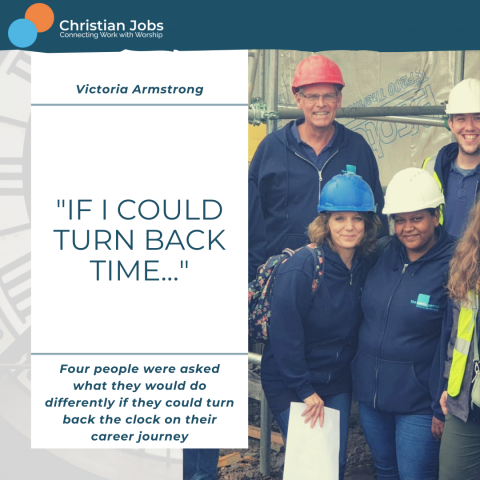 Tell us about yourself 
My name is Victoria Armstrong, I live in Gorton, Manchester with my husband Andy. We have two incredible daughters who have recently left home. Andy and I love running (well…I do a slow jog) and enjoy countryside and coastal walks. We're part of Christ Church Manchester which we love! I am the founder and CEO of The Oasis Centre, a small Christian charity supporting, encouraging and equipping vulnerable and disadvantaged people to live healthy, happy and meaningful lives. 
What's your career story?
I moved to Gorton, Manchester as a student 26 years ago and never left! At university, I became a Christian and God gave me a picture of a building pumping out His unconditional love 24/7 to the people of Gorton and East Manchester…which would become The Oasis Centre. I spent a few years working as an art teacher at Tameside College while my children were young and when my youngest started school, I started Oasis. When Oasis first opened its doors, I had no idea about charities, managing people or fundraising…if I had…I probably wouldn't have started it! But God in his wisdom grew Oasis very slowly. We spent the first few years just listening to our community and praying. In the early years I got involved in pretty much everything Oasis did until our team grew strong and I left the position of Centre Manager, to become Director and I now hold the position of CEO. I remember when Oasis consisted of just me and two precious ladies who were enjoying their retirement years. Now we have a management of 9, an Oasis team of 40 and are in the process of building our very own purpose-built day centre for the communities of East Manchester. God is good! 
"If I could turn back time..."
...This sounds such a cliché but I wouldn't change a thing. I have made lots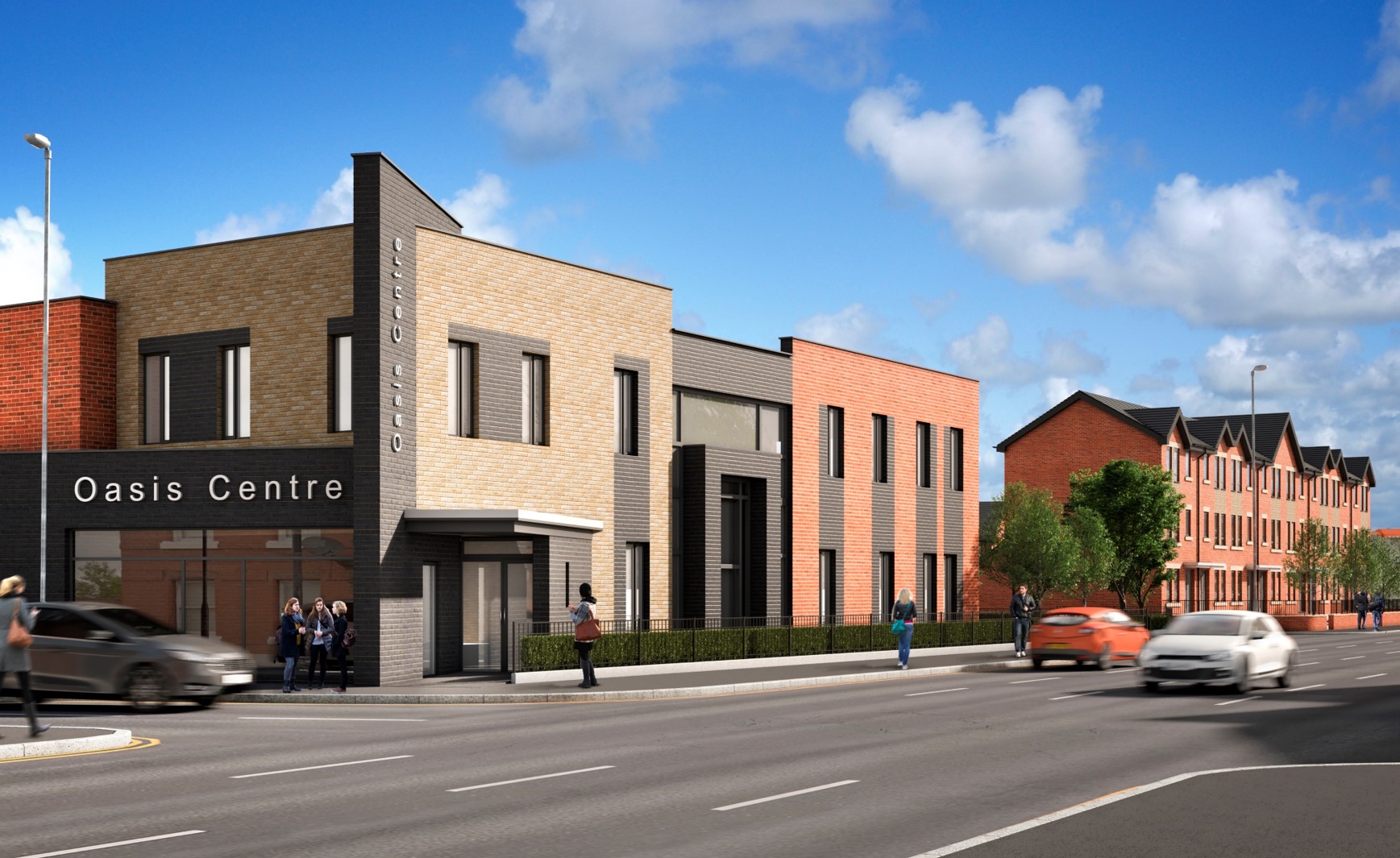 of mistakes and life has taken some crazy twists and turns but in it all and through it all I have learnt that Jesus is enough for me. The tough times have revealed the deep-rooted stuff in my life that God wants me free from. As I look back over the past 20 years of running Oasis, I think the biggest lesson I have learnt is to trust God for the provision I need whether that be money, people or the strength to keep going and to trust His timing for that provision! He has never failed me – not once and I am now in a very humble and privileged position to be able to look back down the years and say with confidence - He is faithful! I think that is the only three words I would need to tell my 26-year-old self when I started this adventure "He is faithful!"
Lessons learned...
I think one of the lessons I have learnt over the years is to always apologise when I get it wrong and to value the people on my team! Sometimes we need to apologise to our team, to the people we are serving or admit to ourselves that we've got it wrong. We can't let pride stop us from recognising our mistakes. Mistakes are part of the journey. Mistakes can mould and shape us into who we are meant to be - if we learn from those mistakes! We aren't perfect and we don't always have the skill set or the answer to every situation our organisation is going through. That's why we have a team! We need to listen to our team and learn from our team. I also think it's important to stop and recognise the value of each member of our team and make sure they know we value them…we couldn't do what we do without our team. 
Work as worship?
Work can easily become an act of doing for Jesus instead of being with Jesus. I really struggle with this. I love to work hard and do my best, but I'm learning this can often be at the detriment of enjoying who I am in Christ. I thank God for the hard times because the hard times draw me back to Jesus and remind me that I can't do it without Him and that I actually don't want to do it without Him.   For me, starting each morning thanking God for the day He has given me and asking Him to give me wisdom, peace and rest in that day is vital. Without that acknowledgement every day, I can easily be overwhelmed with the 'doing' and not enjoy 'being' with Jesus in everything I do…this to me is worship – spending time with Jesus in everything I do and enjoying it!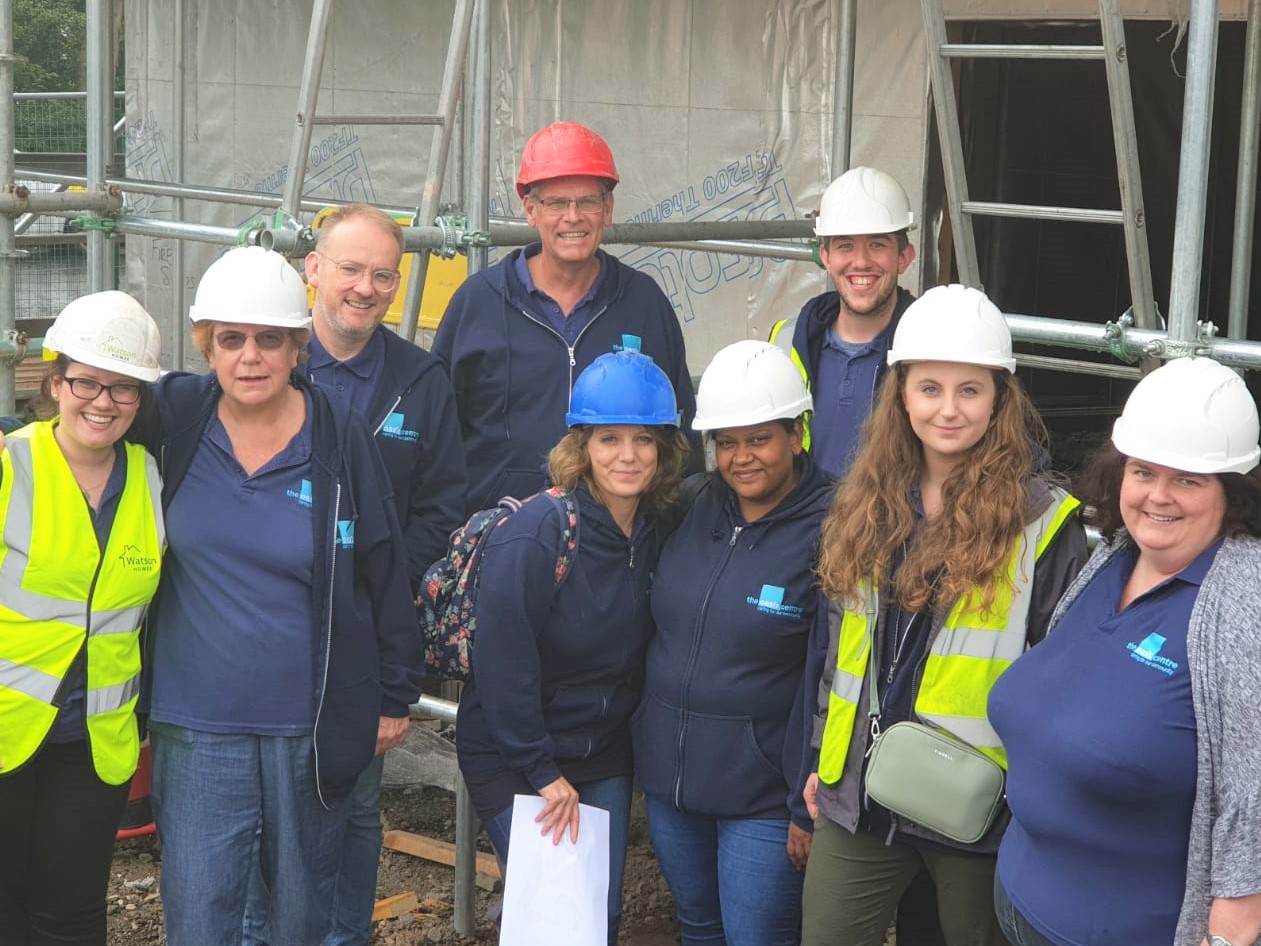 Photo above:  Oasis Management Team on our new centre development
To find out more about the brilliant work of The Oasis Centre Click HERE.
To follow them on facebook click HERE.
To view the entire Songs of Praise episode that the Oasis Centre was featured in, click HERE.
To view a clip of that episode click below.