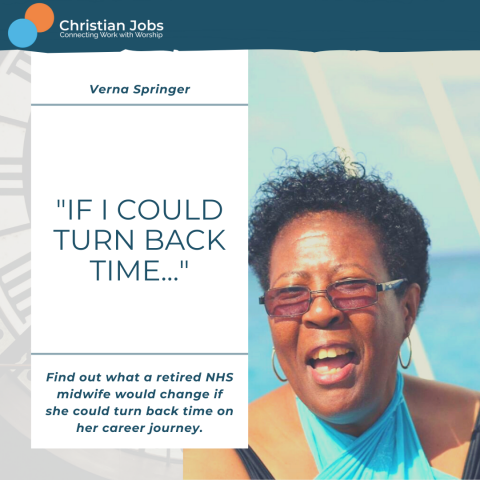 Hi, I am Verna. I'm a mother of two beautiful grown-up children. Currently, I am happily retired after 41 years of service in the NHS where I trained and worked as a Nurse /Midwife. For the last 10 years of my career, I managed the delivery suite at a hospital in London, which was a high pressured role that was extremely rewarding. I now keep myself occupied doing voluntary work in my local community and am an active member of my Church family.
My Greatest Dream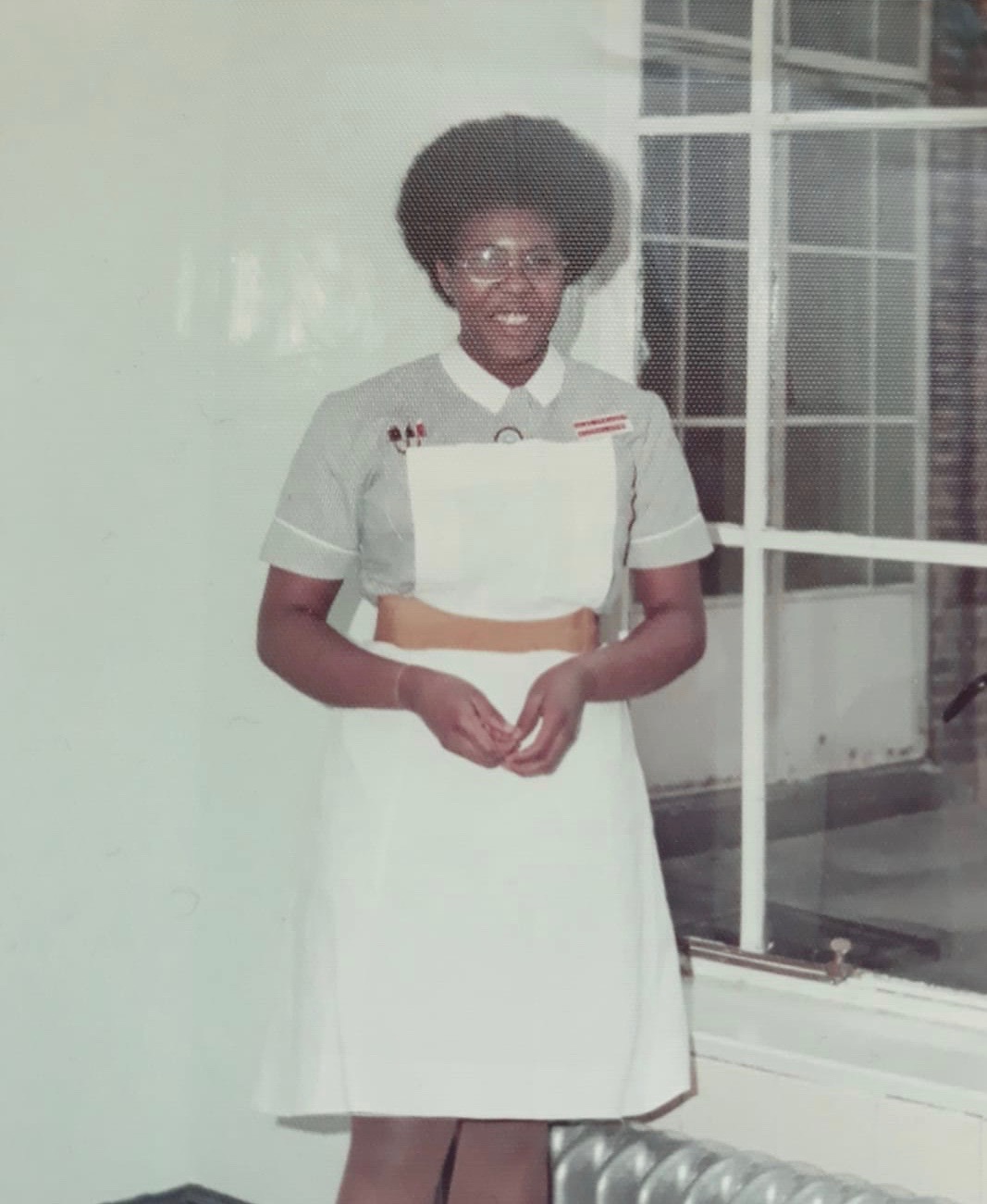 My greatest dream and aspiration was to become a State Registered Nurse (SRN) and a State Certified Midwife (SCM). I left Barbados in 1970 at the age of 19 to start nurse training in England. After two years of training, I qualified and moved to London where I continued further nurse training in the Operating theatres and Gynaecology.
After many applications and interviews, I was accepted for SRN training which meant a further two years of training. After qualifying, I acquired knowledge, experiences and skills in most areas of nursing and Operating theatres. 
In 1978 I was accepted to begin midwifery training in Glasgow Scotland, and one year later I became a fully-fledged, qualified State Certified Midwife - hurrah what a blessed day!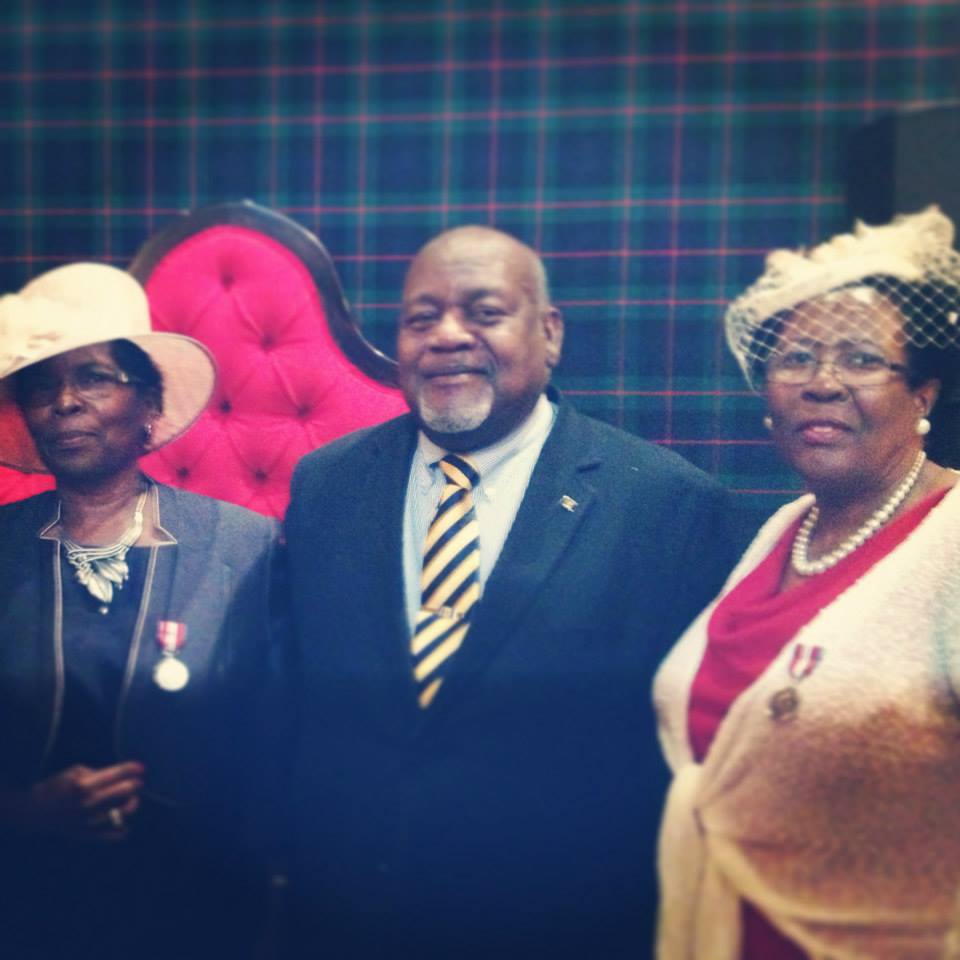 Following that I returned to London, gained more knowledge and skills, and was promoted up the ranks to Ward Sister, High Dependency Midwifery Manager and eventually to Labour Ward Manager /Senior Midwife.
During the Queen's Jubilee year, I was awarded the Queen's medal for my contribution to the NHS as one of the Windrush Generation and Beyond Nurses.
Though I have achieved much more than I had dreamed, my personal life created some challenges for my career development.
My children are great joys to me, but raising two children alone without family nearby, meant I couldn't progress up the ranks as quickly as I had planned. My son was diagnosed with cerebral palsy but by the grace of God, he is a happy young man with some special needs. This meant I couldn't work full time for many years as my son had countless appointments; Physiotherapy, Speech therapy, occupational therapy and other hospital appointments. 
In many ways, this put my career on hold as I was unable to go for promotions and progress. My son's needs had to come before my work. By the grace of God, I was able to pay my bills and support my family. God was my strength at that time. Having a child with disabilities can lead you to feel quite isolated. I could say everything to God. I could be angry and know that he wouldn't be annoyed. I wasn't near family for that support and my support was God. 
If I Could Turn Back Time...
If I could turn back the hands of time there are many things I would do differently in my personal life. In spite of the prejudices and challenges during my career journey there are so many moments in my career that I would gladly return to. 
I would revisit my achievements, the friendships I made, the women who gave me the opportunity to assist with their birth. I would return to the wonderfully joyful and even the sad times that I was part of because it is such an honour, and a privilege to be allowed into those special and private moments. 
Lessons Learned...
I have learned many lessons during my journey, but I will share two with you.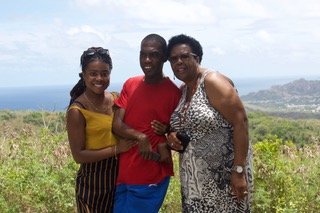 1. Do not let others define who you are. 
During my time, people said I wouldn't make it. In the 70s there was a lot of prejudice. I was looked down upon. I was told by someone very close to me that I shouldn't even try to achieve my dreams because I didn't have the particular qualifications as others. But with hard work and determination, I made it. With God, there is always a way. 
      2. Be committed to everything you do, because what you do affects others. 
I am so pleased when I hear from junior midwives that I worked with. Often they tell me what they have achieved in their careers and explain the role I played in that. I was always aware that I was being watched, by some to see if/when I would fail, but by others as a sign that they could achieve too. I always encouraged people to go forward, maybe because I wasn't always given that encouragement myself. My work wasn't just to serve and support the patients in my care, but the colleagues in my care too.
Work As Worship
I have a faith and a relationship with God and believe that God has a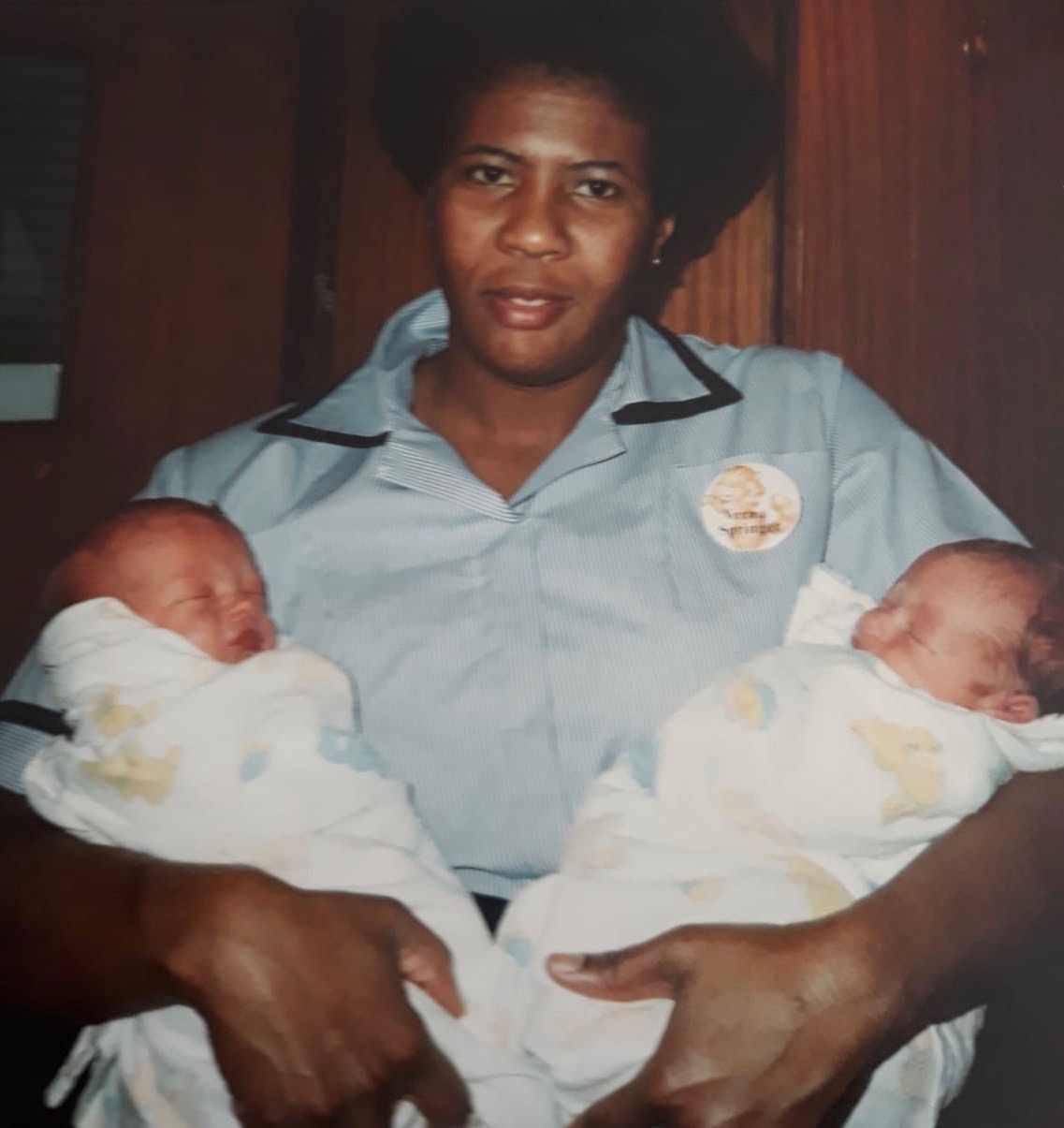 purpose for everyone on this earth. During my career when faced with difficult situations I would pray silently because I knew God was with me and that everything I did was for his glory. 
Sometimes I would hum a worship song as I carried out my duties as praise and thanks to him. People around me knew I was a child of God.
Now that I'm retired, people will sometimes approach me when I'm shopping. They say that I was the midwife who delivered their children years ago and will thank me for my work. It's times like this I see the difference and impact I had made and I think of this quote by Maya Angelou;
 "I've learn't that people will forget what you said, people will forget what you did, but people will never forget how you made them feel"
Because of the relationship I had with God and the support, the comfort, and love I experience with him, I knew how important it was to make others feel something of this through my work. It's because of that relationship that I was able to go above and beyond to ensure that people didn't just get a good standard of service, but the best.
Closing Words:
I would say to any young person reading this:
Never give up on your dreams and aspirations.
Education is a valuable tool, take advantage of it. Growing up in The West Indies it was not accessible for everyone. Not every parent could afford to educate their children to a high level
Have faith in yourself and believe that God has a plan for your life.
In spite of all the challenges, I have had a blessed life and career. I am glad I was part of the NHS and I can honestly say I achieved my dreams. Now I am waiting to see what further plans God has for my life. 
For Jobs and opportunities in Scotland, click HERE
To hear more of Verna's story and love of the NHS click HERE
To learn more about the Windrush and Beyond Foundation click HERE