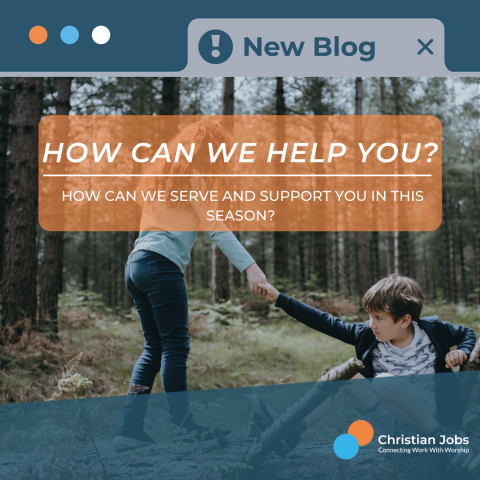 So I think it is sinking in. This is our new normal (for a time anyway). Whether we are feeling positive about it or not, we are here and Christian Jobs want to continue to serve and support you in this new normal. 
How are we doing this? We've listed the many ways we hope to support and encourage you below.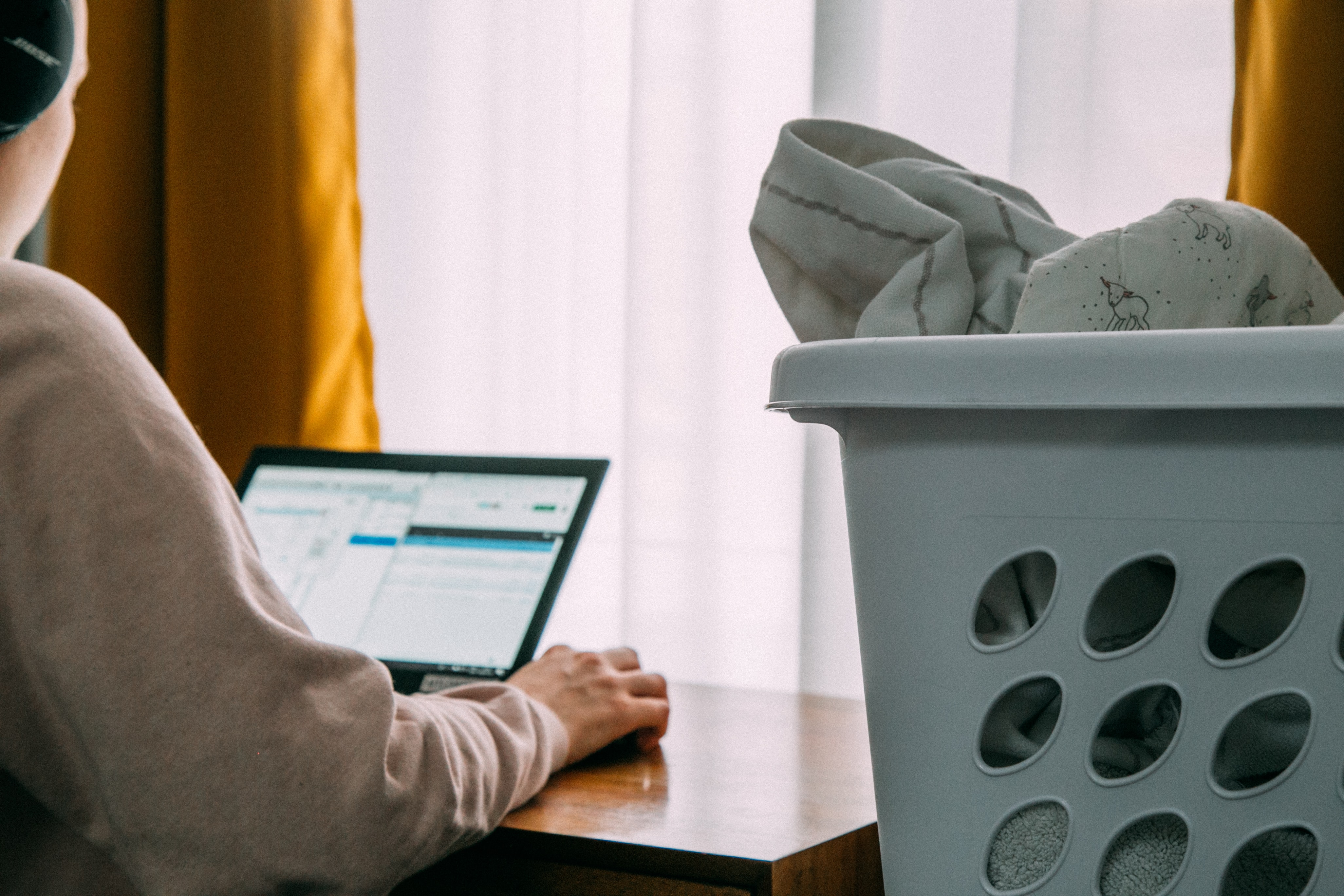 Looking for a new opportunity?
We have new employment and volunteer roles being advertised on our website. Have a look for yourself.
Click Here to go straight to our Job Board: https://www.christianjobs.co.uk/jobs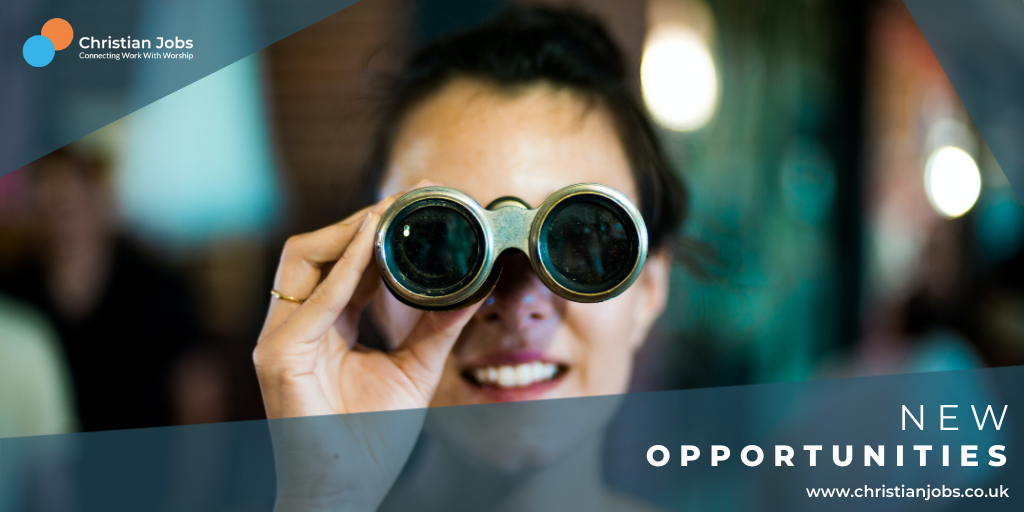 Are you wanting to advertise a new opportunity? 
We are still advertising opportunities and our community members, and we love doing it!
Uploading a job with us is easy! If you do have any problems or questions, we have a Blog and a Joe for that. Joe will personally ensure that your role looks its best and he'll even give you a call to check that you're happy.
This season has hit everyone's pockets, but opportunities still need to be advertised. We want to serve and support you in this time and have created a new package to do this. 
Email Joe: joe.santry@christianjobs.co.uk for more information. 
If you're struggling writing a good advert, we can help with that too. 
Click here for some tips and tricks on 'how to writing a good job advert'.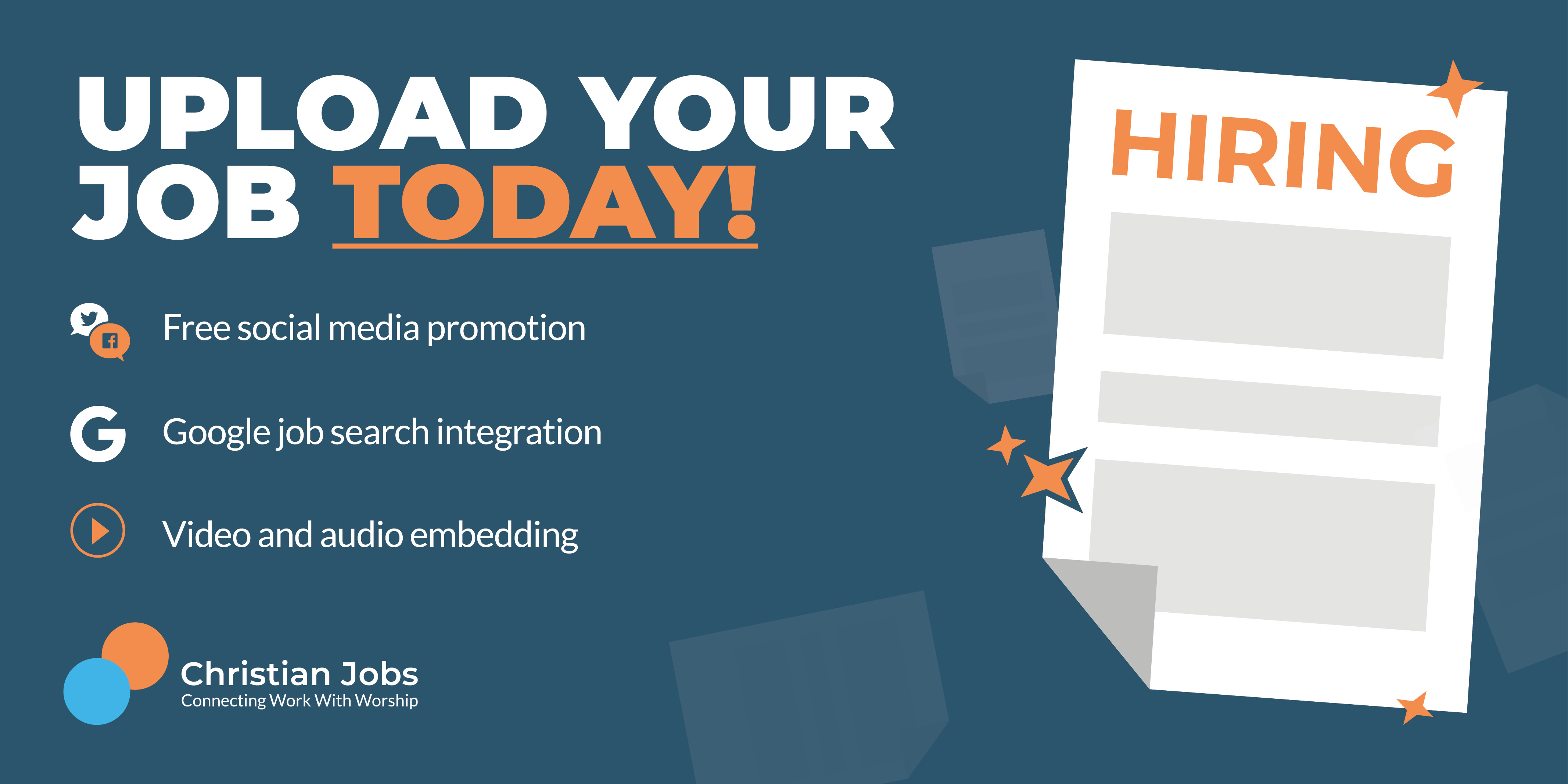 Any Questions? Click here.
Encouragement: 
Monday Motivations: 
Every Monday morning at 8 we post a bible verse or a quote that we hope will encourage you and motivate you to seek God first! 
Watch out for them on Monday mornings on our social media or if you want to have a look and save some for yourself you can head to our Pinterest page.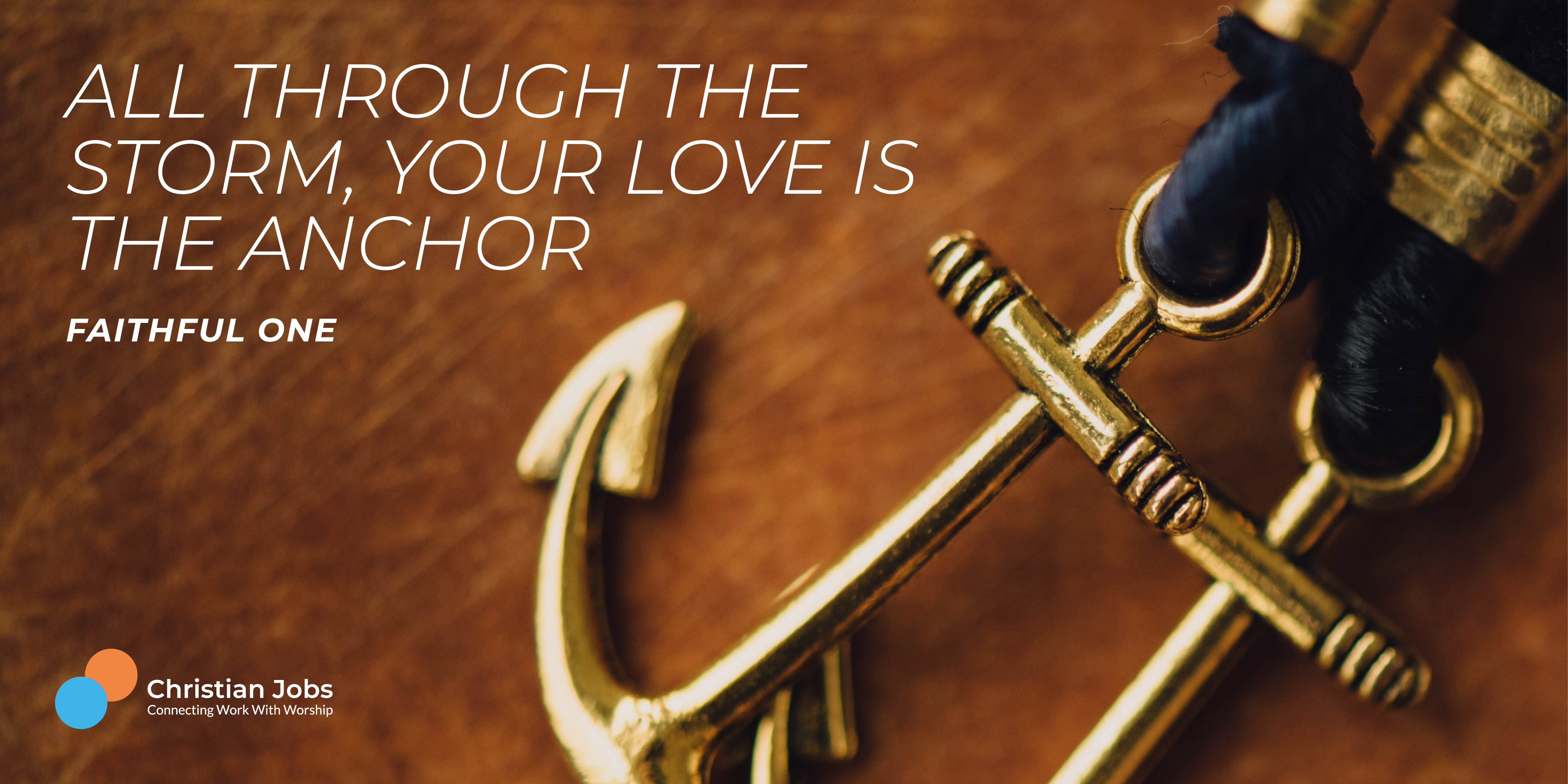 Music: 
We have a playlist on Spotify also called Monday Motivations. This is full of songs that the Christian Jobs Team have found encouraging when times are hard.
The Encouragement Stream.
We really want to shower you with encouragement. On our youtube channel you will find a whole stream of it! There is fresh encouragement for every day of the week, straight from the bible. 
Prayer
Monday Morning Prayer
Every Monday morning from 8:35 you can find Dayna and Joe on Instagram Live. There, they join with viewers and give thanks to God, pray for organisations that have been impacted by Covid-19 and pray for the working week. 
Start your week off right with them this Monday. Follow @UKChristianJobs on Instagram.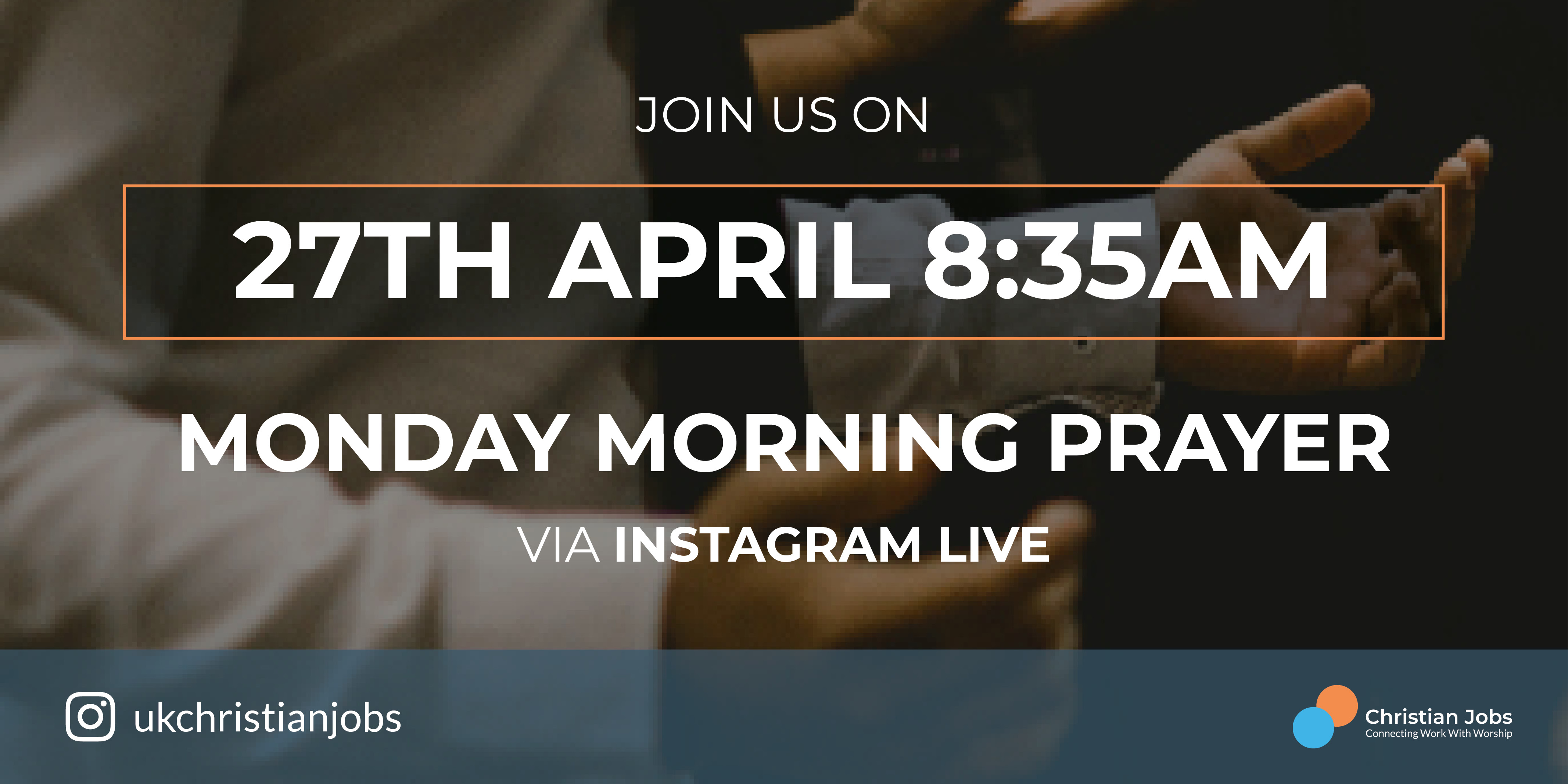 Prayer Triggers
Every Month we release three new prayer triggers. We hope they will remind and inspire you to talk to Jesus while you work.

Click here to see our Prayer Triggers.
Great Content
Blogs 
We have loads of Blogs that share good news stories of how God has met people in and through their work. The writers share different learnings they've received through trials and always challenge and inspire the reader to step out in faith and trust God.  
Have a look at our Blogs page here: www.christianjobs.co.uk/news

Social Media: 
To see everything we are doing follow us on our social media: 
Twitter: @UKChristianJobs
Facebook: @UKChristianJobs
Instagram: @UKChristianJobs
Youtube: Search Christian Jobs or click HERE.