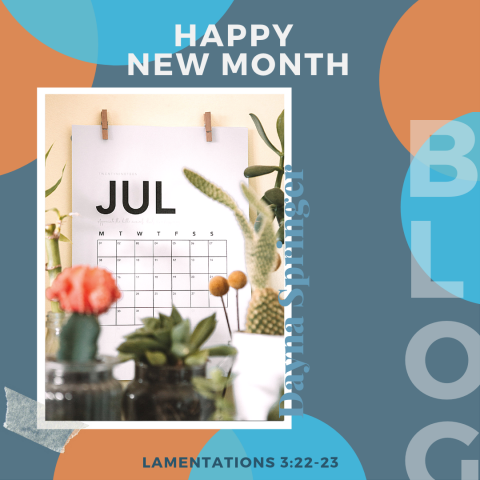 I love New Years. I gear up for it by creating vision boards, thinking of "words for the year" and seeking Gods voice on what I have to look forward to and prepare for. The whole New Year process really excites me! New Year provides us with a renewed sense of focus and excitement in the possibilities. It feels like the moments before the curtains open at the theatre. The overture is playing and setting a scene that has not yet been experienced, but you know it's about to be. Hope levels are so high at that time of year but then the inevitable happens. Hope levels drop as the 'newness' dissipates. Reality demands the centre of the stage and the magic and wonderment of the possibilities have no choice but to exit stage left. 
I now achieve more of my goals because I review them every month. I no longer let that familiar feeling of failure move in around February, only to move out when the newness of new years comes back around December. Instead, my 'frenemy', failure, gets shown the door more often and that creates room for me to experience Gods grace regularly. It really has changed my outlook and I see that there is always SO much to look forward to. 
So it is with great joy that I say: HAPPY NEW MONTH! We at Christian Jobs are really looking forward to July. June was a great month for us as we exceeded some of our individual and organisational expectations, we've tightened up on some operations, and reviewed our services leading us to update one of our offerings. 
So this month we are pleased to open the curtain on our new membership package!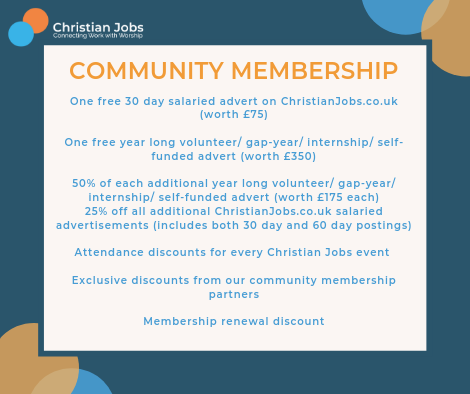 The main update is our response to our clients need to advertise volunteer/ gap-year/ internship/ self-funded roles, by offering a free year-long advert for such Jobs. Already the response to this addition has been brilliant, our current community members are happy and we've seen a rise in the volunteer opportunities that are easily accessible to the body of Christ. We're hopeful that our new community membership package serves you well, and we're excited to hear and see the response from this by the end of the month. 
Between 27th July - 1st August, some of the Christian Jobs team will be at Naturally Supernatural. We have found attending exhibitions and conferences really rewarding in the past. Communicating who we are and showcasing our community members roles has been a real joy. We're looking forward to doing this again and engaging in the times of teaching and worship. If you're attending Naturally Supernatural come and find us in the exhibition hall, we'd love to say hello.
So there are just two things we are hopeful and excited about this month. I invite you to think of two things that you have to look forward to, even if it's achieving a personal goal, write it down and get excited about it. There is an abundance of opportunities for you this month, keep your hope levels high and know that you are not alone. God is always with you and his blessings are not just new every month, but every single day. That truth is much more inspiring and brings much more hope then any New Year could.

If you're interested in becoming a member of Christian Jobs click here for more info.