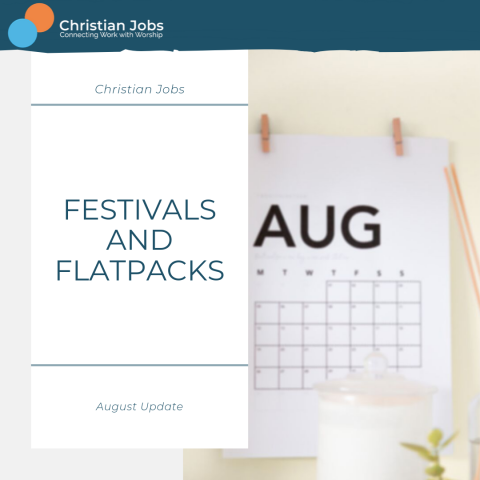 August has come to an end and the autumn atmosphere is beginning to make an appearance. August has been a very exciting and extremely busy month for us at Christian Jobs. We wanted to take a few minutes to give glory to God for some of the highlights of this last month.
In August, 63 new opportunities were advertised on our site. International opportunity of the month on our site includes the advertisement for a Manager at Kitecenter Sri Lanka.
We have been able to support 31 brand new organisation with advertising their salaried, intern and volunteer opportunities across the country. Out of these, 12 have been churches and 19 are Christian led organisations.
We have performed three outsourced recruitment processes for organisations including Gideons UK and Shine West Bowling. 
We have commenced work on three executive searches, as well as seen three individuals offered opportunities through previous executive searches we have undertaken for organisations.
In order to raise further awareness of these opportunities and organisations, we attended festivals across the country to meet with individuals looking for new opportunities. It was such a privilege to connect people with organisations who share their passions.
In response to our growing number of organisations we are dedicated to supporting in their recruitment processes, we have also had to grow our family to take on two new Advertising Sales Executives, with Charlotte and Joe joining the team. 
To make room for Charlotte and Joe, we have had to erect three Ikea flatpacks.
We are so thankful for the journey God has taken us on and how He has equipped us to serve the body of Christ better.
If you are an organisation looking to advertise your vacancies to a Christian audience, or need some help and advice from specialist Christian recruitment experts, why not reach out to the team at Christian Jobs via info@christianjobs.co.uk or 0161 946 3550
Click HERE to read about Charlotte's first day and click HERE to read about Joe's.