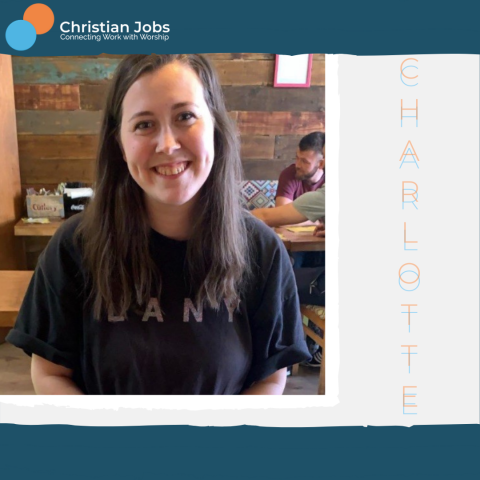 Read about Charlotte's first week at Christian Jobs.
Hi, I'm Charlotte and this week I started my journey at Christian Jobs as Business Support Administrator. Throughout the week I have completed various tasks including emailing clients, sending clients analytics cards, and been given the space to be creative in posting social media posts, e.g. a post for national careers day. It has been great getting to work doing things I am really passionate about and I am so excited to continue my journey here and get more involved. 
My favourite thing that I have done this week is emailing the clients the analytics cards which we send out once the job advert has expired. I love this idea because it gives the organisation insight on how it's advert has performed which can be really encouraging. I was also able create my first job advert on our job board on behalf of The Antioch Network. This was really exciting because, not only was I able to use my creativity to help the organisation put out a really great advert, but I was also potentially able to help someone find the role that God has planned for them. I'm really excited to be a small part of Antioch's journey and see them flourish as they hope to plant new churches around Manchester. 
The Christian Jobs staff have been so welcoming and I am very happy that I am able to be a part of the team. We have engaged in prayer, laughter and work with one another and it is so lovely to be part of a team that cares so much about each other, about their clients and about supporting Christians looking for employment. It has been a great first week and I can't wait to continue working here and growing with Jesus and with the team! 
If you'd like to see more about my Christian Jobs journey, please connect with me on LinkedIn.