Emotional Wellbeing Service Coordinator
Vineyard Compassion provides people with practical & emotional support at their point of need while empowering them to tackle the underlying root causes of poverty through a range of innovative projects. As we move towards creating a transformed & thriving community, we want to remain inwardly strong as well as outwardly focussed.
Vineyard Compassion, a charity birthed out of Causeway Coast Vineyard Church with a Christian ethos & values, is first & foremost a volunteer organisation with (paid) staff coordinating the projects & releasing volunteers to work effectively within them. When a decision is made to appoint a paid staff member, each staff member will be expected to gather a volunteer team to multiply the hours they work. For more information, please visit our website www.vineyardcompassion.co.uk.
Project Summary 
The Emotional Wellbeing Service (EWS) seeks to empower people at all stages of their mental health journey to become resilient no matter what life throws at them. The 3 stages are:
Crisis Intervention
Early Intervention
Prevention
We achieve this by bringing together the 3 strands of:
One to One Talking Therapies (Counselling for Children, Young People & Adults)
Therapeutic Groupwork (ie Emotional Resilience)
Therapeutic Activities (ie Community Allotment)
Role Summary
The EWS Coordinator will be a Christian & he/she will be required to represent Vineyard Compassion's Christian ethos throughout all his/her activities by applying a Christian mind-set & attitude to the role & to spiritually support the work of Compassion through Christian prayer & fellowship.
The EWS Coordinator is responsible for the day-to-day administration & coordination of the Emotional Wellbeing Service under the direction & line management of the EWS Leads. The EWS Leads are responsible for the strategic development of the EWS, which would be both implemented & coordinated by the post-holder. The EWS Coordinator will therefore be responsible for setting up systems & processes that facilitate the expansion & smooth running of the service. The post-holder will coordinate the various strands that make up the service, engaging with counsellors, group facilitators & project leaders to ensure clients have a clear pathway to wellbeing & resilience.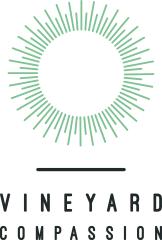 Job Location Type
Office Based
Salary
Between £20,000.00 and £22,000.00 pa
Contact Phone
02870220005
Contact Email
james.johnston@vineyardcompassion.co.uk