St Clement's Church and parish are situated just to the east of the city centre, and our church family is drawn from all around the Oxford area, sharing with east Oxford a wonderful diversity in backgrounds and
ethnicity. Around half of the people of our parish are aged 20 to 30, reflecting the presence of both Oxford Brookes and Oxford University students. There are also older, long-time residents, young professionals,
families, the entrepreneurial and the academic, living alongside asylum seekers, refugees, and those struggling with mental health issues or addiction.
The young people of East Oxford face the same challenges as do young people everywhere, including those arising from the pandemic, but we believe they also are God's children with the potential to live his life to the full.
St Clement's is an Anglican church in the Evangelical tradition.
We are an Anglican church in the evangelical tradition. The church family enjoys a mix of evangelical, charismatic, and contemplative expressions of worship. We also enjoy our intergenerational mix, and want
to encourage everyone to value one another's company and contributions, as we worship and shape our missional outreach together. We are friendly and informal.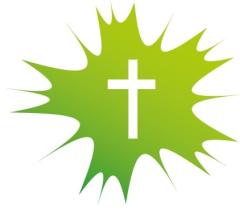 Postal Address
St Clement's Centre
Cross Street
Oxford
OX4 1DA
United Kingdom
Jobs