The Yorkshire North and East Methodist District is made up of 16 circuits and has been created from all the circuits of the old York and Hull District, and two circuits from the old Leeds District. It was launched at a service held at Ashville College, Harrogate on 27 August 2017. 
We are developing and shaping our vision and priorities.
We are committing ourselves to growing Flourishing Missional Communities. 
We recognise our need to develop a new culture which inspires vocations, sows generously, appoints leaders and changes structures for growth.
We are now pursuing four priorities to help us achieve our vision:
Growing Lay Leadership: Recognising our Methodist heritage and that we were a growing movement when we had well-equipped, released and accountable local lay leaders.
Re-Imagining Worship: Recognising, for instance, that often the preaching plan is not an effective tool for developing excellence and local ownership of worship.
Developing "Our Voice": Recognising that we need to build confidence in sharing our faith, telling our stories and how we speak out and take action on injustice in all its many forms.
Remodelling Governance: Recognising that often we sacrifice our best people on the wrong altars. We're committed to undertake all that is encompassed by 'governance' really well.
We are 1 District, 16 Circuits and 210 Churches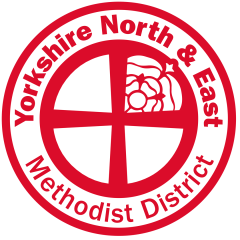 Organisation Type
Charity
Jobs