Restore is a Christian housing charity which provides accommodation and support for people from York who would otherwise be homeless.
Our vision:
Our vision is for a York where everybody has a home, where those who have been homeless before are rebuilding their lives, and where the city works together to beat the underlying causes of homelessness.
Our mission: 
We provide a loving space where lives can be restored. Everyone deserves a place they can call home, but society's injustices can put unbearable financial and personal pressure on some people. Where that gets too much, and people have become homeless, Restore relieves the pressure. We provide safe and stable homes, one-to-one mentoring, love, mental health support, social activities and the offer of Christian support and prayer. Through our work, we also show that by easing the pressure that leads to homelessness, we can create a better society for all of us, freeing more people to achieve their full potential.
Our values: 
 "…This is the kind of fasting I want: Free those who are imprisoned; lighten the burden of those who work for you. Let the oppressed go free, and remove the chains that bind people. Share your food with the hungry, and give shelter to the homeless. Give clothes to those who need them, and do not hide from relatives who need your help…. Some of you will rebuild the deserted ruins of your cities. Then you will be known as a rebuilder of walls and a restorer of homes."
Restore is an anti-poverty that works with people of any faith or none. We are grounded in Christianity, particularly in scriptural calls to engage in social action and to pursue justice. Restore's founders were inspired in particular by Isaiah 58, a rallying call to us all to get out of our comfort zones, conversations and huddles and to instead take action to help those in need and to oppose injustice.
Suppose you see a brother or sister who has no food or clothing, and you say. "Goodbye and have a good day; stay warm and eat well" – but then you don't give that person any food or clothing. What good does that do?"
We work with other statutory and charitable organisations in and around York, to provide homes for people who would otherwise be homeless, and to identify and address the underlying causes of homelessness. We love our tenants and we stand shoulder to shoulder with them as they rebuild their lives.
"Speak up for those who cannot speak for themselves, ensure justice for those being crushed. Yes, speak up for the poor and helpless, and see that they get justice."
We are loving. We love our tenants and want what is best for them. Their welfare is paramount to us. We comfort them in hard times and rejoice with them in their progress.
We are Christian. Our trustees are Christian and much of our support comes through local churches. We pray for our tenants and for wisdom in our decisions.
We are enabling. We are a stepping stone for people on their way to a better life, supporting them as they build a new home and new hopes.
We are vocal. We speak up for our tenants and for people who are homeless. It is simply not right that society tolerates homelessness and denies justice and dignity to our fellow citizens. We speak truth to power and call out injustice when we encounter it.
We are confident. We know homelessness can be ended. We believe York can help lead the way.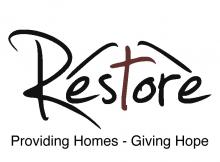 Jobs