JESUS CALLS US TO SHARE THE GOSPEL AND MAKE DISCIPLES, AND THAT IS WHAT URBAN SAINTS IS ALL ABOUT.
Our amazing volunteer leaders do this by providing young people and children with brilliant weekly groups, an exciting Christian programme and wonderful camps. 
Tens of thousands of children and young people have been introduced to Jesus through the groups and camps of Crusaders and Urban Saints, and have followed a lifelong journey of commitment to Jesus. Many of these have been inspired to pass on the baton of faith to the next generation, and have themselves led groups and camps and discipled young people. As a movement, we have been reaching out to young people who are not part of a local church for over 100 years, and it all goes back to a Christian pioneer called Albert Kestin.
One Sunday afternoon in the year 1900, Albert walked through a city park in North London and enquired of the teens he met there, "Boys, why aren't you in church today?" "It's boring, sir!" they honestly replied. With pioneering zeal, Albert asked whether they would be interested in a Christian group that would be anything but boring. And so, with an emphatic, "Yes!" from the lads, one of the oldest and best loved Christian missionary movements was born. 
In the 21st century, the DNA and method of Urban Saints still lies within this century-old story of passionate volunteer leaders gathering young people into a group (that is anything but boring) and choosing to love, disciple and launch these young people into the world to make a difference for Christ.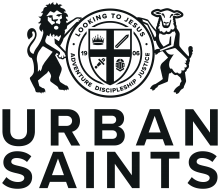 Organisation Type
Charity
Postal Address
Urban Saints, Kestin House
45 Crescent Road
LUTON
LU2 0AH
United Kingdom
Jobs