Children's Worker
KingsGate Community Church
A fantastic opportunity to be part of the Children's Ministry, responsible for writing Early Years curriculum for multi-site groups including the KingsGate online service.  You will also coordinate and inspire a talented team of Peterborough volunteers to encourage the spiritual development of our KingsGate Kids and work with the team to develop and oversee outreach and additional special events within the Peterborough area. 
On a day to day basis you will report directly to the Assistant Head of Children's Team (AHoCT) Jennie Jarvis. 
To be successful you will need to have a vision and passion for ministry to children. 
It is a genuine occupational requirement that you are a committed Christian, fully able to adhere to the vision and values of KingGate, and willing and able to engage with the spiritual life of the church. 
The closing date for all applications is Sunday 17 July 2022 
Please email all applications to hradministrator@kingsgate.church.  
Shortlisting will take place on w/c Monday 18 July 2022.   If you are shortlisted, you will be invited to 1st Interview on Thursday 21 July 2022 which will include a practical assessment along with a formal interview.   
All successful applicants will then be invited back for a 2nd Interview 
Should you have any questions about the post please contact Jennie Jarvis jennie.jarvis@kingsgate.church. 
Please see further information in the Job Description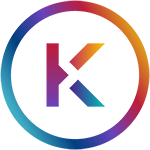 KingsGate Community Church
Job Location Type
Office Based
Location
Peterborough, GB
Salary
Between £25,893.00 and £27,834.00 pa
for 37.5 hours a week (depending on experience)
£27,619 - £29,690 FTE salary based on 40 hours a week.
Contact Phone
01733 311156
Contact Email
hradministrator@kingsgate.church