Ethos Family Support Worker
The ETHOS Family Support Worker will work as part of the ETHOS Team, in strategic partnership with the School to positively impact thousands of young people and their families through holistic education. They will engage with and support families to help improve student outcomes.
Key Responsibilities:
To work with a caseload of identified families to support with practical, social and emotional needs that may be hindering student progress in school

To work with families who are experiencing difficulties relating to issues such as bereavement, caring responsibilities, domestic violence and abuse, drug and alcohol addiction, finance and debt, housing and homelessness, separation and divorce, including care orders, lack of parenting skills, physical and mental health issues, disabilities and learning difficulties

To complete assessments of families' needs to identify and plan the support needed to address issues in partnership with relevant stakeholders

To offer practical help and emotional support to families experiencing short or long-term difficulties

To offer holistic support programmes for referred families working with multiple agencies and community partners

To undertake home and community visits to provide practical help and pastoral support

To provide pastoral care for students in relation to the complex needs of the family

To work in synergy with the school Safeguarding and pastoral team

To keep up-to-date knowledge of local service provision for appropriate signposting and referrals

To attend and support any relevant meetings with external partners or agencies with or about families that are part of your caseload

To work with staff to engage Parent/carers into school events, workshops and utilise parent voice to improve the school community

To engage young people and families in faith related issues and signpost to relevant faith-based agencies where appropriate

Tracking, recording & measuring of impact (

maintaining accurate and up-to-date records and reports)

To carry out general administrative tasks as required 

To work as an integrated part of the Ethos Team

Any other reasonable duties as directed by the line management
Location:
Site-based at Lord Grey Academy.
How to apply:
To apply for this post please complete the application form on our website
www.grace-foundation.org.uk/jobs & send with a covering letter to info@grace-foundation.org.uk
Deadline for Applications is Friday 8th July.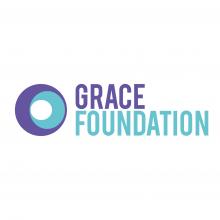 Job Location Type
On Location
Circa £20,600 depending on experience

Benefits include: pension and private healthcare.
Contact Phone
01217308280
Contact Email
info@grace-foundation.org.uk