Head of Finance
We are looking for someone with a minimum of 5 years' experience as an accountant or senior finance manager (CIMA desirable, but not essential), who is comfortable working with multiple charities and companies at various levels of development. The ideal candidate would have a flair for organisational development and supporting other charities and projects within this role.
There is a flexibility within these needs to create a role, as a growing organisation.
We would be interested to hear from applicants who have a track record in some of these areas and feel called to the vision of the church (Isaiah 61 & 58).
FULL JOB DESCRIPTION:
For the full description of responsibilities, please see the document attached or go to: https://www.freedomcentreuk.com/recruitment
TO APPLY:
Either visit https://www.freedomcentreuk.com/recruitment and click apply, or click here.
OUR MISSION STATEMENT:
We want people to find life, healing and freedom. Following Jesus is life transforming, purpose giving and His church is the hope of the world. A community of faith, hope and love in Bath, influencing and resourcing far beyond.
Freedom Centre UK is local church based in Bath, but also hosts multiple national and international projects. As much as we recruit staff to work with the church on a local level, the successful applicant will also be working in a fast pace environment across these projects too.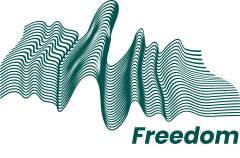 Job Location Type
On Location
Salary
Between £40,000.00 and £45,000.00 pa
Negotiable salary, depending on experience.
Keywords
Accountant
Finance
Business Manager
Contact Email
admin@freedomcentreuk.com