Director of CUI
The future of Christianity in Ireland will be shaped in no small part by the witness and ministry of Christian students in university and college campuses throughout Northern Ireland and the Republic of Ireland.
Christian Unions Ireland (CUI) is a stable and growing movement. Our vision is to give every student in Ireland an opportunity to respond to the gospel of Jesus Christ. Today we work on most campuses and colleges on the island of Ireland, through our network of Christian Unions. We encourage and help our CUs to be missional communities at the heart of their campus.
We are now looking for the person to lead Christian Unions Ireland - building on the momentum of the last one hundred years of students meeting in Christian Unions in Ireland.
The Director of CUI is responsible for:
Development and implementation of CUI's strategic goals,

Leadership of the staff team,

Development of relationships with supporters,

Maintenance of a persuasive Christian voice in wider culture.
The Director will be committed to the doctrinal basis, and to the values, of Christian Unions Ireland.
Further details about this important opportunity can be found on the CUI website. The closing date for applications is Friday, 10th June 2022 at 12 noon.
If you are interested in these role please ask for an application form and submit that along with your CV to Sally, Head of Office at CUI, at sally@cui.ie.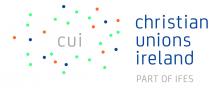 Job Location Type
Home Based
Salary
Between £45,000.00 and £47,000.00 pa
CUI staff are asked to raise 35% of their salary in personal support. Please note that this position can be located in Dublin or Belfast.

Keywords
Director; Management; CEO
Contact Phone
02890667672
Contact Email
sally@cui.ie