Forest Hill Community Church is a local Christian faith commmunity where people from all walks of life can enter into a relationship with God, follow the teaching of Jesus, and together make a difference in the world.
We are:
- A free church - not a part of a traditional denomination
- Charismatic - open to the gifts of the Holy Spirit
- Evangelical - bible-believing
- Evangelistic - committed to making the Gospel of Jesus' Kingdom known
We hold to the ancient Apostle's and Nicene creeds. As a member of the Evangelical Alliance we affirm its Basis of Faith.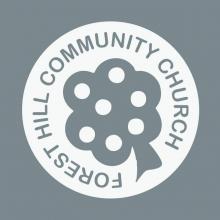 Jobs