Commercial and Licensing Manager
Introduction to Wonderborn Studios
Wonderborn Studios Ltd (WBS) is a global media company, headquartered in Bristol, UK. WBS specialises in the creation, production, financing and distribution of content designed to inspire and awaken wonder across the generations. Through the creation of entertainment and educational brands, our mission is to help parents, grandparents, carers, educators and guardians to excite young eyes, and inspire young minds.
We are a fast-growing company that operates in two core markets, TV production and niche multi-media educational resources accessed via a subscription platform spanning the mainstream and faith-based media sectors.
The Role
We are looking for someone with strong relational, communication and organizational skills to join the commercial team. We anticipate this person will have sales experience in selling or commercializing broadcast media content with good analytical skills and a team player.
Commercialisation includes:
Management of worldwide sales and distribution of broadcast media
Development of new relationships with partners in both general and specialist faith-based broadcast channels
Management and reporting of partner content or distributor partners
Management of AVOD & TVOD media on global distribution platforms
Supporting the wider music rights management team
Competencies Required
Successful candidates will be able to demonstrate:
Experience in successfully supporting deal negotiations with the ability to clearly analyze, evaluate and then communicate opportunities, uncertainties
Collaboratively working together with other teams such as legal, finance and production to close deals.
Ability to manage the end-to-end sales process; pre-sales analysis, deal preparation, product presentation, negotiation and execution through to post-sales management.
Confident "self-starter" skills evidenced by creative, critical and autonomous thinking and able to work well under the pressure of meeting tight deadlines.
Communicative, proactive problem solver, flexible, adaptable, pragmatic and resourceful with strong organizational skills – works independently and uses own initiative.
Very confident presentation and sales skills, adept at managing client relationships as well as internal relationships.
Solid financial modelling and analytical skills, with a high proficiency in Excel and experience in consolidating and analyzing complex data and information from multiple sources.
Excellent written and verbal communication skills
Ability to travel to individual markets in the territory on an occasional/ad hoc basis.
It is highly desirable that the successful candidates has 3-5 years' experience and a track record of achievements in similar sales roles within the TV industry or TV distribution business and good understanding of all forms of TV/film distribution: Free TV, Pay TV, Basic TV, TVOD, EST, SVOD and PPV
Remuneration and benefits
This is a full-time role. The role comes with a salary of £36K-£42K per annum dependent on experience and qualification..
Location
The office is based in Long Ashton, just on the edge of Bristol. You will be expected to be in the office as required although, as many of our company do, there will be the opportunity to work some days from home as agreed and being in Bristol is not a requirement of the role.
Next Steps
If you have any questions about the position, please ring Joe Santry on 07563 131792. To apply for the role, please send a CV and completed bio details form (attached) to joe.santry@christianjobs.co.uk.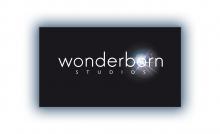 Job Location Type
Home Based
Salary
Between £36,000.00 and £42,000.00 pa
Keywords
Commercial
Contract Manager
Licensing
Broadcasting
TV
Contact Phone
07563 131792
Contact Email
joe.santry@christianjobs.co.uk