Interim Project Manager (Maternity Cover)
Weston Church Youth Project
Are you passionate about improving the lives of young people? Are you a people-person, who can encourage and motivate your staff to be their very best? Are you an experienced youth worker looking for an exciting new challenge in Christian leadership? WCYP is seeking an enthusiastic, capable Project Manager to continue leading us forward in our vision to help the young people of Weston live life to the full!
WCYP started in 1992 as a ministry of the parish church in Weston, Southampton. The project has grown considerably in recent years and is now registered as a separate charity with two key objectives: 
promoting the personal, social and educational welfare of young people, and
promoting the gospel of Jesus Christ among those young people. 
The Project Manager will lead a team of five staff, four sessional workers and a number of volunteers while helping the trustees develop and promote the ongoing vision of the charity. The role includes:
Developing the vision, strategy and growth of the charity
Delivering face-to-face youth work (7-18s) in line with the charity's objectives
Leading, managing and developing staff and volunteers
Networking and developing beneficial partnerships with like-minded organisations and churches
Aspects of this role mean that there is a genuine occupational requirement for the post holder to be a committed, practising Christian.
Salary: £28,561 pro rata  (i.e. JNC Pay Point 16)
Hours: 30 hours per week
Terms and Conditions of Contract: This is a fixed term 56 week contract for temporary maternity cover from Monday 5th September 2022 through to Monday 22nd September 2023. This period includes 2 weeks before and 2 weeks after the period of statutory maternity leave to facilitate a smooth handover.
WCYP will keep the Interim Project Manager fully informed concerning the projected date of the Project Manager's return to work at the end of their statutory maternity leave.
If the Project Manager decides not to return after their maternity leave, the Interim Project Manager will be informed first and offered the opportunity to apply for the role of permanent Project Manager. This does not, however, automatically guarantee the offer of permanent employment. 
WCYP reserves the right to terminate the Interim Project Manager's employment at any time before 22nd September 2023, according to the terms of the Interim Project Manager's contract and  any probationary period(s) outlined therein.
The position is subject to an enhanced Disclosure and Barring Service check.
How to apply:
Please send your CV to rachel@wcyp.org and also complete this online application form - https://wcyp.wufoo.com/forms/zfat7ns0j51wp1/
We will review all applications together.  Once we have received all of your application we will be in touch after the deadline.
The deadline for applications to be received is Friday 20th May 2022.
Interviews for this position will be held between Monday 6th June and Thursday 9th June 2022.
Charity No: 1173543
Equal Opportunity Monitoring Form (optional):
WCYP wants to meet the aims and commitments set out in its equality policy.  This includes not discriminating under the Equality Act 2010, and building an accurate picture of the make-up of the workforce in encouraging equality and diversity.
We need your help and co-operation to enable us to do this, but completing this form is voluntary.
The forms will be confidential and anonymous.
Equal Opportunity Monitoring Form - https://wcyp.wufoo.com/forms/m18qqe0l0k5o97t/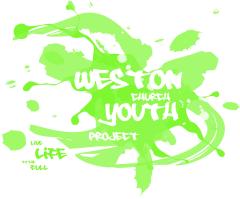 Weston Church Youth Project
Job Location Type
Office Based
Salary
Up to £28,561.00 pa
pro rata (i.e. JNC Pay Point 16)
Keywords
children and youth worker
Contact Phone
07833610385
Contact Email
rachel@wcyp.org