Team Administrator (Temporary)
The Well Christian healing centre
Main Responsibilities
Work with the PA to the Director of Ministry and our wonderful administration volunteers to provide efficient and effective administration for the ministry and support operations.
The purpose of this role is to support the ministry by booking in guests and volunteers into our regular face-to-face and online prayer ministry sessions and events, preparing the facilities for use and updating our systems and databases to ensure a great experience for all.  
Normal full-time office hours of work are 37.5 hours / week. This role will be 30 hours / week, Monday to Thursday. This role is required to provide quick temporary cover for our core administration requirements, whilst a permanent role with a broader scope is recruited.  
The post holder will be working in a Christian organisation and due to their interaction with guests will need to declare that they can work in agreement with the Well Healing Centre's Christian Ethos.
General Responsibilities
Answer the phone and take Guest and Prayer Team bookings

Give further information about what we offer and how to access it.

Maintain supporter and guest databases (Salesforce and MyGiving Online)

Update The Well web site and social media accounts

Keep the office facilities tidy and organised and filing up to date.

Support and co-ordinate the activities of administration Volunteers

Work as part of the Team, applying The Well's values, conduct and policies

Undertake any other reasonable duties that may be required by your line manager
Provide administrative support to prayer Team and Guests
Take enquiries for appointments and enter them into the booking system.

Ensure that all calendar invitations for prayer ministry are accurate and sent to the Team in good time.

Send confirmation emails and post mailings to The Well's guests as required

Take and process Guest and Team cancellations / re-bookings, communicate changes and update systems

Scan week's diary into Salesforce campaign and synchronise online bookings
Provide administrative support to Events and Teams
Provide practical help with the set up and preparation for events and setting down afterwards.  This includes organising volunteers to offer hospitality and preparing audio-visual equipment for colleagues

Provide technical support for Zoom Team, liaise with Guests, and help prepare resources

Provide support and coordination to administration volunteers using existing user guides

Post event marketing onto website and via email and social media.

Maintain accurate information on events and news on the Well website

Use database and other systems to maintain records and produce routine reports of ministry and events.

Send emails and post mailings to The Well's Supporter base using Mailchimp
How to Apply
If you are interested in this role please send your completed application form (available to download below) to the Director of Ministry, Revd Anne Hibbert at anne@wellhealing.org.
If you would like to know more about The Well Christian Healing Centre then please visit our website here!
We look forward to hearing from you!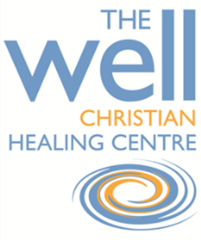 The Well Christian healing centre
Job Location Type
Office Based
Location
Royal Leamington Spa, GB
Salary
Between £16,640.00 and £20,800.00 pa
Salary is £20,800 per annum pro rata
4 days per week with option of 5 days per week . (£16,640 for 4 days per week)
25 days pro-rata annual holiday plus statutory bank holidays
Contact Phone
01926 888003
Contact Email
office@wellhealing.org