Fundraising Manager
We are aiming to develop and grow our donor base, with a focus on increasing new donors and the cultivation of stronger relationships with our current supporters. To achieve this, we are looking for an experienced Fundraising Manager with a talent and confidence in leveraging fundraising and communication systems and proven experience with the development of a digital fundraising strategy. 
The Fundraising Manager will shape our fundraising activities as we seek to reach the 95% of young people who would never otherwise attend a church:
Support the fundraising team in developing and growing our donor base, with a focus on increasing new donors and the cultivation of stronger relationships with our current supporters.
Lead the team to achieve the fundraising targets set by the Engagement Lead. This is a new role that will increase the fundraising team from 1.8 FTE to 2.8 FTE.
Salary Range: £37,000 - £40,000 pa (depending on experience)
Hours: Ideally full time (37.5 hours per week) but open to consider part time hours for the right candidate.
Contract: Permanent, starting as soon as possible
Location: Hybrid - home and office (Kestin House, Crescent Road, Luton)
Some of our Benefits include:
25 days holiday plus eight days bank holidays.
Pension scheme – we contribute 6% of gross salary to the Urban Saints pension scheme.
Life assurance – you will receive life assurance cover to the value of four times your annual pensionable salary.
Flexible working – we offer flexible working arrangements to optimise work/life balance.
Volunteering days – you will have an opportunity to volunteer for one of our events or a similar charity of choice for up to eight days.
For further information about the role, including how to apply, please download the information pack below.
Fundraising Manager Information Pack
Christian Ethos
Given that the organisation is seeking to live out a Biblical lifestyle following Jesus, there is an occupational requirement under Part 1 of Schedule 9 to the Equality Act 2010 that the applicant must be a committed Christian with an active faith.
We highly value a diverse and inclusive team and are committed to an equitable work environment where every person is set up to thrive. Having a diverse workforce allows us to benefit from a variety of perspectives and give us strength in the work that we do. We encourage all qualified candidates to apply.
The closing date for applications is 12th June 2022. Interviews will be held on 16th / 17th June, however, we reserve the right to close applications before this date if a suitable candidate is found.
PLEASE NOTE: Urban Saints is unable to employ anyone who does not have the legal right to remain and work in the UK. For more information, visit: www.ukba.homeoffice.gov.uk 
All job offers will be subject to satisfactory references and DBS.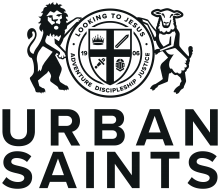 Job Location Type
Remote Working
Location
Hibryd working between Home and Luton office. , GB
Salary
Between £37,000.00 and £40,000.00 pa
£37,000 - £40,000 pa (depending on experience)
Keywords
Fundraising
Trusts
Donors
Great team
Contact Phone
01582589856
Contact Email
jparker@urbansaints.org