Schools and Community Outreach Worker
The Schools and Community Outreach Worker is a 24-month contract position, with a six month's probationary period to assess performance and institutional fit.  The contract may be renewed on an annual basis subject to evaluation and funding.
The exact details of the job will be determined collaboratively between the successful candidate, the pastor, and the church leadership team.
Main duties:
Develop, coordinate, and run Towerview Free Methodist Church's Schools and Community Outreach program.

Promote Christian Unity by fostering positive relationships between local churches, schools, and the community.

Ensure Schools and Community Outreach programming is developed and delivered in accordance with the vision and aims of Towerview Free Methodist Church and the Free Methodist Church UK & Ireland.
Ideal Candidate Profile
The ideal candidate will be a committed Christian who can support the vision of Towerview Free Methodist Church, the Free Methodist Church in UK & Ireland and be able to report to a female lead pastor.

The ideal candidate will have experience in schools and community outreach, youth work, children's work or will have worked in local schools/ churches in a related capacity.

The ideal candidate must be outgoing, a self-starter, able to attract and motivate volunteers and have the computer, social media, and communication skills necessary to effectively administer the program.
Application Deadline. 28 February 2022
Applicants should submit the following THREE documents to Dr. Ivan Filby (Trustee) at admin@towerviewchurch.co.uk.
An up-to-date CV or resume.
A cover letter explaining your motivation for applying for this position and how you believe your experience to date makes you a strong candidate.
Your Christian testimony.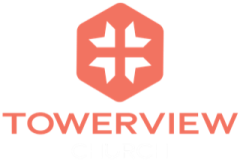 Job Location Type
On Location
Salary
Between £21,000.00 and £24,000.00 pa
Contact Phone
07719097221
Contact Email
admin@towerviewchurch.co.uk