Secondary Schoolsworker
Schools' Worker required for September 2022
Come and join in with what God is doing! Sutton Schoolswork is offering an exciting opportunity to work with the secondary schools in the London Borough of Sutton.
Salary in the range £23,000 - £24,500 depending on experience.
The successful candidate will continue to develop this established work, well supported by the churches of the borough, which aims to offer children and young people in the schools of the Borough the opportunity to explore Christian teaching and beliefs, in a way which is interesting, informative and relevant to today's society.
The post will involve taking assemblies and lessons, supporting and establishing CU groups and leading 6th Form conferences and out of school activities. The role will also include working with church-based youth workers, parents and volunteers to enable them to serve their local schools.
You would need to be self motivated and able to manage your own work schedule with the capacity to work flexibly and the ability to prioritise demands.
You must be in full sympathy with Sutton Schoolswork's ethos and aims.
How to Apply
Closing date for applications: Friday 19th August 2022
For further details and application form contact Simon Ellingham, Director SSW, Cheam Methodist Church, Church Hill Road, Cheam, Surrey, SM3 8LJ.
Email: simon@suttonschoolswork.co.uk
Website: www.suttonschoolswork.co.uk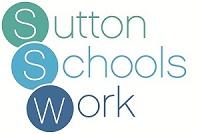 Job Location Type
On Location
Salary
Between £23,000.00 and £24,500.00 pa
Keywords
Secondary Schoolsworker
Secondary
Schoolsworker
Contact Email
simon@suttonschoolswork.co.uk