Customer Service Executive
Customer Service Executive
With increasing capabilities and a transformative strategy in place, the Church & Charity team at Stewardship is looking for a Customer Service Executive to join them. This role will be working directly with our customers, understanding their needs, and providing solutions that resource their ongoing mission and ministry.
You have a heart to use all of your skills to bless local churches and Christian charities, and thereby better resource the Kingdom. You have an understanding of Christian generosity, and desire to see Christian causes flourish.
Main responsibilities:
Customer Service
Onboarding new account holders by providing excellent guidance and customer service, through welcome phone calls and emails
Helping customers to make the most of their account, by enriching their partner profile, creating appeals, accessing reports, and more
Responding to a variety of customer enquiries with a high knowledge of our products and services
Identifying the overarching business needs of customers, and championing other services that Stewardship offer as solutions
Positively engaging with every customer, seeking to resource their charitable work as best as possible
Sharing how Stewardship can help our charitable partners to resource their mission and how they can get set up with an account
Administration and Teamwork
Handling applications for new accounts paying close attention to detail
Helping to manage and prioritise the team's daily workload by distributing paperwork and email follow ups inline with our SLA's
Processing BACS banking payments
Working efficiently as part a team to meet the needs of our customers
Monitoring and reporting on workload and capacity issues across phones, email, and paperwork
Proactively contributing to the team with your skills and ideas, as we seek to continuously improve for the benefit of our customers
This role involves hybrid working. 
Applications must be made through this link: https://www.irishrcloud.co.uk/recruit/application/apply.aspx?cid=3577-E0487A83-B198-46EB-BEDF-4CF2157786DC&VacancyID=21289-2D61205C-6AF6-4836-95B7-CAF88E8E2BA6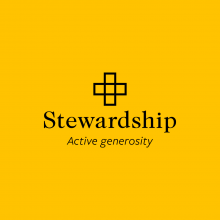 Salary
Between £23,000.00 and £24,000.00 pa
Keywords
Administration
Customer Support
Contact Phone
02085025600 (EX. 307)
Contact Email
careers@stewardship.org.uk