Debt Advice Centre Manager
St John's Church, Harborne
Background and knowledge:
A mature committed Christian who is prayerful and open to the renewing work of the Holy Spirit and one who holds to biblically orthodox church beliefs and teaching in matters of faith and conduct
Responsibilities:
Ensure the Crossway provides a warm and welcoming environment for all
Manage the day-to-day functioning of The Crossway as a local debt advice service as part of St John's Church
Recruit, support and supervise a team of trained volunteers to provide help to clients who are in debt or need budgeting support
Develop and sustain strategic links with statutory and voluntary agencies (eg. social housing, social welfare teams, children's centres, children and adult social care, Age UK, etc)
Develop and maintain an active community profile via website and social media platforms such as regular blogs, Facebook and Twitter in liaison with Communication, Design & Media Lead at St John's
Work as a debt adviser during daytime and evening hours as appropriate alongside volunteer advisers
Develop, review and deliver local budgeting and money management courses in the area
Keep abreast of current legislation, welfare reforms and local information, ensuring that information is appropriately disseminated to the team
Be aware of updates to the client software package (Catalyst), communicating the information to the team, and ensure centre information is kept up to date and accurate
Review and update policies and procedures in line with the FCA requirements, as well as the affiliated relationship with Community Money Advice 
Ensure team members are appropriately trained to MaPS accredited Advice Level
Research and develop relationship for external funding to support the post and the debt advice service
Administrative/Office Duties:
Liaise with clients and creditors in a timely fashion by telephone, email and/or letter ensuring written records and copies of all correspondence are filed appropriately
Maintain an up-to-date supply and copies of the various documents, templates and forms used by The Crossway
Maintain sufficient stock of office equipment, stationery and stamps including hospitality products such as tea/coffee and biscuits for client use
Maintain an effective electronic/paper case file system that can be used and easily understood by all advisers
Maintain quality assurance processes for the centre, including reviewing client files
Personal qualities and skills:
Essential
Must have completed MaPS accredited training to Advice Level (CMA Parts 1, 2 & 3 and in-house training). For a suitable candidate it may be possible to complete after appointment, if appropriate and relevant experience can be demonstrated
Hold a full clean driving licence and have access to a car
Desirable
Be an approved DRO intermediary (or willing to train up)
Hold a professional qualification or proven experience in a social welfare capacity (i.e. health care, social work, housing, education and training)
Experience, knowledge, skills and personal attributes:
Good communication skills both verbal and written
Ability to relate to and work confidently and sensitively with vulnerable clients, people from a variety of backgrounds, and volunteer advisers
Good organisational skills with attention to detail
Competent in the use of a range of IT software in the provision of advice and reports
Ability to be self-motivated and to work to a high standard with minimal supervision
Experience of providing supervision, support, training and guidance to team members
Good presentation skills, and competent at running training sessions/courses
Ability to demonstrate a sincere commitment to the vision and values of the Crossway and St John's ministry and broader social action projects
A good sense of humour!
Reporting, Supervision & Communication:
The Debt Advice Centre Manager will report to the Operations Manager
The Debt Advice Centre Manager will supervise volunteers
Provide reports for the PCC when requested
The Debt Advice Centre Manager will attend staff meetings as appropriate
Working Arrangements:
The post is part time, 22.5 hours per week. The hours worked will be flexible and will include evenings
On occasions it may be necessary to work additional hours for which time off in lieu will be given
This is a Fixed Term Contract for 3 years
The post attracts 5 weeks paid annual leave plus statutory bank holidays
The post requires an enhanced DBS disclosure
Apply using the Debt Advice Centre Manager Application form and send by email to stevefoster@stjohnsharborne.org
Occupational Requirement:
Equality Act 2010 relating to Religion or Belief and Sexual Orientation For the purpose of both of the above Regulations it is considered to be an Occupational Requirement that you share and endorse the values of St Johns Church, as an evangelical charismatic church with respect to Christian faith, conversion and commitment, sexual and moral conduct and lifestyle. If further clarity is required, this can be provided on request.
We are aware that people from black and ethnic minority backgrounds are currently under-represented on our staff team so particularly encourage applications from these groups.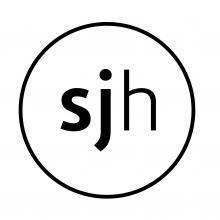 St John's Church, Harborne
Job Location Type
Office Based
Salary
Between £13,361.00 and £15,655.00 pa
Remuneration:
£13,361.00 to £15,655.00 (FTE £22,269.00 to £26,091.00)
An incremental pay scale operates within the above salary range and is linked with the annual review and development process. Salaries are reviewed in April each year.

The post holder will be automatically enrolled in the Friends Life Flexible Retirement Account which is a Self-Invested Pension Plan (SIPP). The current contribution rates are, Employer 3% and Employee 5%.
Contact Phone
0121 427 4601
Contact Email
stevefoster@stjohnsharborne.org