Buildings & Facilities Manager
St John's Church, Harborne
Purpose of post:
To manage and coordinate all aspects of looking after St John's Church buildings complex, along with The Crossway and The Old Sewing Factory.
To include oversight and delivery of appropriate care, maintenance, preparation and security of church buildings, external areas, fixtures and fittings.
Oversee arrangement and work of contractors attending and maintaining all buildings.
To ensure a welcoming and suitable environment is created for volunteers, employees and all who attend or visit the church or other properties.
Qualities you will display:
Can do, flexible and positive attitude to work
Good people skills and confidence to communicate with a wide variety of people
Self starter, ability to manage own time and prioritise tasks
Basic DIY/maintenance skills
Good knowledge of Office 365
Ability to supervise other staff/volunteers
Task oriented with completer finisher skills
A proactive approach to tasks
Good general health as role involves lifting, moving tables and chairs etc.
Appropriate First Aid qualification or willingness to undertake training
Hold a full driving licence and have access to a car
Background and knowledge:
A committed Christian who is prayerful and open to the renewing work of the Holy Spirit and one who holds to biblically orthodox church beliefs and teaching in matters of faith and conduct
What you would be expected to do:
The following areas and duties will be within the scope of the post:
Room preparation and Cleaning
Plan and carry out and ensure delivery of all routine cleaning tasks for the above sites
Identify, plan and carry out periodic and special cleaning of the above sites
Liaise with users to ensure appropriate preparation of all areas and rooms. To include arranging of furniture and provision of any additional equipment and resources as required
External Areas
Ensure all external areas and car parks of all sites are clean and tidy and free from rubbish
Ensure landscaped areas are kept tidy and planted at appropriate times and that shrubs are kept under control
Ensure salt and grit is applied to car park and walk-ways in icy weather
Maintenance & Repairs
Identify and arrange for emergency repairs as required
Carry out basic repairs and decoration within skill set or arrange for approved contractors to carry necessary works
Liaise with key contractors and service providers to include Security, HVAC, Fire Extinguisher servicing etc.
Welcome
Welcome and discern the needs of visitors to the building, deal with queries, and signpost people where necessary
Triage visitors to the building who may need pastoral support or prayer and take appropriate action which may include offering a brief prayer at that point
Manage persistent callers for money and food kindly but firmly.
Articulate and demonstrate the Christian ethos of St John's Church
Supervision & Resourcing
Supervise the day-to-day work of the Facilities Assistant
Organise the input of volunteers when appropriate
Monitor service provided by external 'hygiene' services contractor and other external contractors as required
Health & Safety, Compliance
Fire Safety – ensure fire risk assessment is completed and updated annually
Ensure fire alarm and emergency lighting is checked at regular (as agreed) intervals and results recorded appropriately
Ensure periodic servicing of all gas appliances is carried out
Ensure that all rubbish and waste is disposed of appropriately and maximise re-cycling opportunities
Ensure that all lifts are maintained and serviced in line with manufacturer's instructions
Ensure regular PAT tests for portable equipment are up to date
Ensure all fire routes and exits are kept clear at all times
Complete and ensure risk assessments are in place for building usage
Ensure Fire Extinguisher servicing is expedited annually
Plant, equipment & supplies
Ensure a full electronic inventory of all equipment, furniture and church property is maintained and updated
Oversee programming of main church heating and ventilation systems – ensure time clocks are adjusted according to usage requirements and bookings diary
Place regular orders to ensure adequate supply of cleaning materials and disposables, refreshments, Communion supplies - ensuring only minimal stock levels are held
Weddings & Funerals
Prepare church and requested rooms for weddings and funerals
Answer queries and attend any rehearsals or pre-event meetings
Attend Weddings and Funerals and dress appropriately
Security
Maintain records of church keys/access fobs loaned out. Ensure prompt return of keys/access fobs on short period loan
Oversee and programme the operation of Paxton electronic door control system
Use the Church Management System (ChurchSuite) to maintain records of church equipment loaned and ensure prompt return
Monitor physical security of building, particularly windows and fire doors
Ensure CCTV facility is operational at all times and data storage is in line with CCTV and GDPR policy
Ensure external lighting is operational and time clocks are set according to season
Ensure security alarm is operational at all times and serviced annually
Be available to respond to alarm call outs on rota basis
Special Events & Festivals
Ensure facilities are appropriately prepared for special events e.g. conferences
Ensure facilities are appropriately prepared for festivals
Liaise with other stakeholders to ensure that appropriate arrangements are made
Reporting, Supervision & Communication
The Building & Facilities Manager will report to the Deputy Operations Manager
The Building & Facilities Manager will supervise the Facilities Assistant
Liaise with staff team about facilities and resource requirements and associated issues
Attend staff meetings as directed
Liaise with building users regarding room requirements
Deal with telephone calls and email in a timely manner and appropriately
Working Arrangements
The post is full time and the working week will be 37.5 hours. The hours worked will be flexible and will include alternate Sunday working from 8.00am to 12.30pm and occasional evenings
On occasions it will be necessary to work additional hours for which time off in lieu will be given
This is a permanent contract
The post attracts 5 weeks paid annual leave plus statutory bank holidays
The post holder will need to live within a reasonable commutable distance to St John's
The post requires a basic DBS disclosure
We would be happy to consider a part-time/job share application
Occupational Requirement
Equality Act 2010 relating to Religion or Belief and Sexual Orientation
For the purpose of both of the above Regulations it is considered to be an Occupational Requirement that you share and endorse the values of St Johns Church, as an evangelical charismatic church with respect to Christian faith, conversion and commitment, sexual and moral conduct and lifestyle. If further clarity is required, this can be provided on request.
We are aware that those from ethnic minority groups (BAME) are currently under-represented on our staff team so particularly encourage applications from these groups.
Apply using the Building & Facilities Manager Application form and send by email to stevefoster@stjohnsharborne.org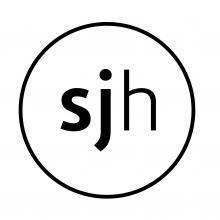 St John's Church, Harborne
Job Location Type
On Location
Salary
Between £22,269.00 and £26,091.00 pa
An incremental pay scale operates within the above salary range and is linked with the annual review and development process. Salaries are reviewed in April each year.

The post holder will be automatically enrolled in the Friends Life Flexible Retirement Account which is a Self-Invested Pension Plan (SIPP). The current contribution rates are, Employer 3% and Employee 5%.
Contact Phone
0121 427 4601
Contact Email
stevefoster@stjohnsharborne.org