Head of Children's Homes
Spurgeons Children's Charity
Spurgeons is looking to commit significant investment into 3 new Children's Homes based around London and the South East.  
In this new role, the Head of Children's Homes will be integral to the key decisions along every step of the process, in short, the business plan and its implementation, including locations, properties, and the recruitment of a new team.  
This is a fantastic opportunity to craft a 'hub' of Children's Homes that seeks to put the children's needs heart and centre, and provide the highest quality of care without profit as a driver. 
As the organisation re-enters the sector after a 10-year absence, Spurgeons wants to be part of the solution to meet the ever-increasing need for children, young people and families that face really difficult challenges. 
Spurgeons Children's Charity is a Christian charity built upon a foundation of running Children's Homes. Inspired by their Christian faith, the organisation's mission is to improve the lives of families and children who are struggling to cope and give every child the opportunity of a hope-filled life.
For more information, please view the attached Job Description and Person Specification.
Please contact Joe Santry by emailing joe.santry@christianjobs.co.uk or ringing 07563 131792 with any further questions that you may have.
To apply for the position, please send an up to date CV and completed Candidate Bio Details Form (attached) to joe.santry@christianjobs.co.uk.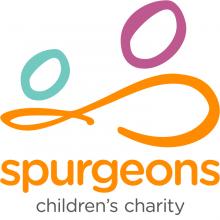 Spurgeons Children's Charity
Job Location Type
On Location
Location
United Kingdom, GB
Salary
Between £52,000.00 and £62,000.00 pa
Keywords
Children's Homes
Children
Charity
Christian
Strategy
Delivery
Contact Phone
07563 131792
Contact Email
joe.santry@christianjobs.co.uk