Family Support Manager - Edinburgh and Lothians
Who We Are
Safe Families is a Christian, community based charity that seeks to empower local volunteers, predominately from the church, to engage with those most at need. We exist to create relationship and connection, offering support, hope and belonging to improve the lives of those in our communities, because everyone deserves to belong. 
Working hand-in-hand with Children's Services and local authorities, we link children, young people and families with local volunteers who can offer help and support. Working with a large volunteer base Safe Families assists families in crisis by offering remote support, respite care to children and befriending to struggling parents and carers.

About the Role
The Family Support Manager is a key staff role which involves working with families and care leavers referred by the LA and facilitating support from volunteers recruited from the local church and community.
You would work as part of the Edinburgh and Lothians team which includes Edinburgh, Mid Lothian, East Lothian and West Lothian.  You will need to be available to travel and work across this area. You would be involved from initial referral through to official completion of support, including risk assessment of a family, identifying goals, matching and introducing volunteers, providing on-going mentoring and support to volunteers and assessing when outcomes have been achieved. Your objective is to help support families and care leavers navigate challenging circumstances through connecting them into local volunteer based, sustainable support.
The role requires experience of working with vulnerable people and groups, and knowledge and application of safeguarding principles and processes.  It is an incredibly exciting role where you would have the privilege of seeing how the simplest of actions, often from dedicated volunteers, really can bring hope and transformation to families.
Full Time and Part Time applicants will be considered.
How to apply
If you are interested in this role then we would love to hear from you! 
For more information and to apply go to https://safefamilies.uk/vacancies/. 
Closing date: 31st August 2022
Watch this video for an example of the stories you could be part of: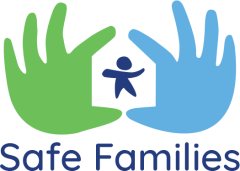 Job Location Type
Office Based
Salary
Between £25,000.00 and £30,000.00 pa
Contact Email
recruitment@safefamilies.uk