Systems Development and Support (National Role)
Who We Are
Safe Families is a Christian, community-based charity that seeks to empower local volunteers, predominately from the church, to engage with those most in need. We exist to create relationship and connection, offering support, hope and belonging to improve the lives of those in our communities, because everyone deserves to belong. 
Working hand-in-hand with Children's Services and local authorities, we link children, young people and families with local volunteers who can offer help and support. Working with a large volunteer base Safe Families assists families in crisis by offering remote support, respite care to children and befriending to struggling parents and carers.

About the Role
We are looking for a technologist with drive and passion to work within our current IT & Solutions team both supporting our growing userbase and developing new and enhanced solutions to their challenges.
You'll need to be patient, good with people, able to explain complex concepts in everyday language, and able to work in a small team and drive your own workload.
This post can be worked out of any of our regional offices - Birmingham, Cardiff, Carrickfergus, Darlington , Edinburgh, Leicester, Lincoln, London, Newcastle, Nottingham, Southampton, Wirral.
This position can be between 3 days (24 hours, 0.6 FTE) and 5 days per week (40 hours, 1 FTE)
How to apply
If you are interested in this role then we would love to hear from you! 
For more information and to apply go to https://safefamilies.uk/vacancies/. 
Closing date:Monday 29th August 2022
Watch this video for an example of the stories you could be part of: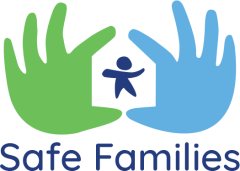 Job Location Type
Office Based
Salary
Between £23,000.00 and £26,000.00 pa
(Pro-Rata)
Between 3 days (24 hours, 0.6 FTE) and 5 days per week (40 hours, 1 FTE)
Contact Email
recruitment@safefamilies.uk