Office Co-ordinator - Carroty Wood
Job Title: Office Co-ordinator
Salary: £21,500 + £1,500 South East Weighting pro rata per annum
Working Hours: 25 per week
Contract: Part Time, Permanent
About Us
Rock UK is a Christian charity that is passionate about transforming young lives by bringing adventure into outdoor learning. Every year we welcome over 60,000 visitors from schools, churches and youth groups to Rock UK's four activity centres spread throughout the UK. Since we began nearly 100 years ago the essence of what we do hasn't really changed. We give young people and those who are young at heart, a chance to experience exhilarating adventure in a safe and affirming environment. We help young people to push boundaries, widen their horizon, grow in confidence and discover capabilities they didn't know they had.
About the Role
We are looking for an Office Co-ordinator to lead and supervise the bookings administration team at Carroty Wood and to support the Centre Director with a range of administrative and accounting tasks. You will have the personal qualities and experience to lead, motivate and develop the team to ensure a culture of excellence and service and to be able to clearly and respectfully communicate our Christian ethos, objectives, mission and vision to staff, guests and other stakeholders of all faiths and none.
You will need to have excellent organisational and administrative skills, experience of leading and motivating a staff team, strong interpersonal skills, experience of using Microsoft Office and be familiar with accounting processes. Previous experience of working in a sales environment would be an advantage.
This role is subject to an Occupational Requirement (OR) that the successful applicant is a Christian who is committed to the values, beliefs and behaviours set out in our ethos statement.
How to Apply
Interviews are expected to take place on Wednesday 9th or Thursday 10 February 2022.
Please email job.enquiry@rockuk.org or call Abigail on 01933 654 103 to request a full job description and an application form.
The closing date for applications is 9 am on Monday 7 February 2022.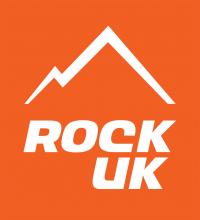 Job Location Type
Office Based
Location
Carroty Wood, GB
Contact Email
job.enquiry@rockuk.org