Finance Manager
The role of the Finance Manager is to provide our bookkeeping and financial reporting functions, supervising volunteers recruited to our team and adding support to colleagues in their service.
Financial and personnel management promotes the stability and accountability of the church as it grows. The Finance Manager works closely with the Operations Director to maintain financial controls and the effective flow of transactions and resources where they are needed across the church.
This is a Part-time role: 22.5hrs equivalent to 3 days per week (with flexible hours to match weekly demands)
Salary: £17,400 p.a. based on 22.5hrs per week (FTE £29,000) plus 5% employer's pension contribution
How to Apply: To download the job description and application form, go to: www.riverside-church.org.uk/vacancies
For enquiries: Email Ado Muronzi (ado@riverside-church.org.uk) or telephone: (0121) 442 2284 or visit the website www.riverside-church.org.uk.
About the Church: Riverside is a large & vibrant church made up of people from a diversity of ages, backgrounds and experiences. We have one thing in common - our discovery of God's amazing love for us. We have a tradition as an independent charismatic evangelical church, and simply want to help people become followers of Jesus and grow as his followers.
Website: www.riverside-church.org.uk.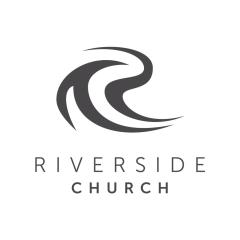 Contact Phone
(0121) 442 2284
Contact Email
ado@riverside-church.org.uk