Spear Coaching Graduate Scheme
Our Spear trainees face significant challenges, including mental health difficulties, experience of crime, growing up in care, or poor grades at school. We're proud that the Spear Programme has a great track record of achieving significant results.
Download our Graduate Scheme prospectus to learn more. 
We are now recruiting for an June 2022 start in Hammersmith and Fulham and Bournemouth. We're also looking for work coaches to join us in August 2022, working as part of local churches around the country delivering the Spear Programme to 16-24 year olds, equipping and empowering them to overcome the barriers they face and turn their lives around.  
What will you do?
Coach 16-24 year olds, bringing about powerful change in their lives. You'll deliver coaching to young people in group and 1-1 settings, to equip them with the skills and mindset they need to thrive in work or further education. You'll also support the daily administrative function of the programme, including events support.
Build great relationships with relevant professionals. You'll build relationships with people from all walks of life, including relevant professionals at local organisations, and communicate directly with local young people, to encourage referrals onto the Spear programme.
Form part of an intentional church community.
You'll be directly employed by one of our partner churches, so you'll be part of a vibrant church staff team and submerged in an exciting faith community. You'll establish a personal presence within the community as your regular place of worship.
What will you gain?
Christian Leadership Skills - You'll be immersed in a culture of continual feedback, vulnerability, and challenge, and have opportunities to practise these skills in regular staff prayer meetings, Spear team meetings and events.  
Social Impact Experience - You'll gain a working understanding of the social issues affecting your church's community, and work with the church to tailor Spear accordingly. 
Excellent coaching capability - We provide expert and specialist coaching training, through our bespoke 'Coaching Academy'. We continue to develop you through intensive on-the-job support and weekly 1-1 mentoring. You'll have the opportunity to work towards International Coaching Federation accreditation.
Management skills and career progression - We equip you with the skills and confidence you need to become a Lead Coach within a year, and then a Spear Centre Manager within 3 years.
Person Specification
Please see the Team Guide on the 'work with us' page of our website for the kind of person who thrives with us; below are a few things we're particularly looking for in this role: 
Effective interpersonal skills and high emotional intelligence, a sense of humour and sense of fun!
Excellent communication skills, confident face to face communication, and a great telephone manner.
Desire to grow and learn spiritually and as a leader, including a desire to learn and understand coaching technique.
Ambitious and self-motivated with good time management skills and the ability to prioritise workload, exercise initiative and work well under pressure.
A-levels or equivalent are essential; degree level or equivalent qualifications desirable.
Passion for social justice, especially supporting young people into employment or education.
Working requirements, salary & benefits
Starting salary from £19,500 (regional) and £22,500 (London) dependent on Spear centre and experience, plus pension scheme.
We are committed to improving our diversity as an organisation, and ensuring that our organisation at all levels grows to reflect the communities we work in and with, as well as maximising opportunities for those who are under-represented in the charity sector. We are therefore offering up to 4 bursaries a year on the Graduate Coach training programme for candidates from a socially disadvantaged or UK minority ethnic background– an additional bursary is then paid in instalments throughout the year. If you are interested in this, please indicate this on your application form.
Full-time, Monday to Friday, 9.30am - 5.30pm. 25 days annual leave
One year fixed term contract; we aim to support all Graduate coaches into other roles in our teams after this initial year, with development towards management level within 3 years. 
Occasional evening working required (for events such as termly Spear Celebration evenings and the annual Resurgo fundraising party).
For most centres there is a requirement to become part of the partner church congregation, and you will be expected to participate in church team events as well as wider Resurgo team events, including weekly staff prayer meetings and annual staff conferences in summer and winter (one residential)
We offer an Employee Assistance Programme (a confidential support service for staff) as well as the option to take advantage of Give as you Earn (GAYE)
A DBS check will be requested in the event of a job offer
This opportunity is well suited to current students or recent graduates with a vision for engaging in social impact, looking to develop your career in the charity sector.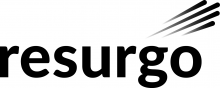 Salary
Between £20,500.00 and £24,500.00 pa
Depending on location and experience.
Keywords
young adults
Social Transformation
Coach
graduate
Coaching
Mentoring
Employment
Skills training
Contact Phone
02034750431
Contact Email
recruitment@resurgo.org.uk