Trustees
About Pilgrims' Friend Society
Pilgrims' Friend Society (PFS) is a leading Christian provider of residential, dementia care and housing for older people, caring for around 500 people, and providing resources covering Christian perspectives on living with older people.
This is a significant time to be involved with Pilgrims' Friend Society as our ageing population will bring unprecedented opportunities and challenges for the UK and for Christian churches.
Our expertise in the issues that matter to older people is of enormous relevance and will increasingly be in demand.
Visions and Goals
Our vision is to see older people having fulfilled lives. By this we mean people receiving all the Christian encouragement, care and support that they need to be fruitful, productive, and have dignity, as described in Psalm 92. This is even more relevant as the Covid-19 pandemic has increased anxiety and isolation for older people.
Through partnerships and engagement with local churches we aspire to be part of an even greater vision for people in the communities around our homes and schemes so that there are opportunities for:
everyone to attend a service or church project where they can make friends and hear the gospel

all older Christians to be encouraged in their service for the Lord
In the light of accelerating numbers of people needing help and support in their older years we plan to increase our impact and have more care homes and housing schemes helping more people and partnering with more churches so that our influence for good and the gospel reaches into the communities around our homes. We express these ambitions in two goals that:
more people receive excellent Christian care and support through our Homes and Schemes

more people receive support through partner Churches & organisations.
To make progress towards our vision and achieve our goals, we see a need to appoint more trustees to the Board of The Pilgrims' Friend Group charity (1134979).
The Society is based on Christian principles, and we regard our work as a calling from God. New trustees will be unequivocal in their commitment to our evangelical basis of faith and will guard this as an essential distinctive that needs to be outworked in all areas of the Society's work.
We need our trustees, therefore, to:
Develop and guard the charity's Christian distinctiveness – although we want to learn from the best work and approaches to care, we want the design of our work to be shaped by biblical truth.

Provide the charity with strategic direction

Oversee the delivery of the work by the Executive Team.

Be ambassadors for the work of PFS

Oversee compliance with the Charity Commission's requirements (as expressed in code of charity governance which is at the heart of our governance processes)

Ensure that the Charity's resources are used effectively and that risks are appropriately

mitigated

Provide insight and direction in areas where the charity needs specific expertise and

Insights, notably: legal experience; current experience of strategic decision-making including project appraisal and risk management; expertise in the fields of heavily regulated social care; property management; finance; governance/internal audit experience; marketing and communications; strategic HR; experience of the wider evangelical church and public policy.
Whilst we are seeking applications from potential trustees with a range of skills and experience, we are specifically seeking a trustee with legal expertise who can apply legal critical thinking in their role on our Board.
We welcome applications from all candidates who are Christians in agreement with our basis of faith and have the necessary skills and experience we need. We are committed to having a diverse board and we encourage applications from women, disabled and Black, Asian, and Minority Ethnic candidates, as these groups are underrepresented on our Board at present.
Next Steps
The full Candidate Information Pack is attached to this job advertisement. Please read through and prayerfully consider whether you are called to this position of Trustee.
To apply for this position please send a CV and completed Biographical Details Form to joe.santry@christianjobs.co.uk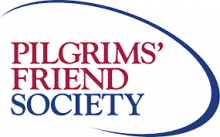 Job Location Type
Home Based
Keywords
Trustees
Christian
Evangelical
older people
Legal
Law
Contact Phone
07563 131792
Contact Email
joe.santry@christianjobs.co.uk