Youth and Children's Ministry Leader
Are you able to empower and support our team of volunteers who serve on our children's and youth team, building on existing ministries, whilst bringing further vision and strategy for our continued work into our local community?
At Northgate, we have a well-established children's ministry that caters for children of a primary school age. We are looking to expand this and are looking for someone who can establish, develop and lead a new ministry for those young people in high school both on Sundays, and throughout the week. We currently work closely with other local churches and would like to build on this in the coming years.
We are looking for someone who loves Jesus and is passionate about both introducing young people to Him, and supporting those who are already on their faith journey. Our young people are a core part of our church and Sunday gatherings.
The post will hopefully start in September 2022 and will be part-time hours (flexible but it is anticipated that these will be approximately 15 hours per week) however some of these hours will be evenings and weekends. We want to hear from you and hear your vision for our youth!
Please apply with a covering letter, outlining your vision and what you would do in your first 100 working days. Please also attach a CV and 2 references. Salary is pro-rata (£20150 to £23800).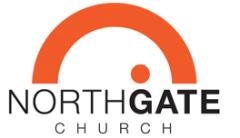 Job Location Type
On Location
Salary
Between £20,150.00 and £23,800.00 pa
Contact Phone
07921175902
Contact Email
jenni@northgate.org.uk