Senior Pastor
Manor Park Christian Centre
Manor Park Christian Centre is a church family fellowship comprised of many different nationalities and cultural backgrounds, including those represented by the people who reside in East London.
This Senior Pastor job posting requires flexible working hours across six days each week, with active Sunday involvement and evening engagements and commitments in carrying out the full time job role of church ministry tasks and responsibilities.
An applicant must be a Christian* who makes a firm commitment to MPCC's Mission and Vision and Statement of Faith and who demonstrates a servant's heart with a willingness to lovingly and sacrificially serve the Lord Jesus Christ through the ministries of Manor Park Christian Centre.
*This post is subject to an Occupational Requirement that the post holder is a committed evangelical Christian under Part 1 of Schedule 9 to the Equality Act 2010
Salary: £20,000 p.a. plus the provision of the manse in Manor Park, London E12 that is equivalent to at least £24,000 p.a. that is close to the MPCC church building and the Manor Park train station.
To apply:  Download an Application Pack and an Application Form from the below attachments or go to:  https://www.manorparkcc.org/jobapplication.htm
For queries:  Please contact The MPCC Leadership Team: mpcc.leadership@btconnect.com
Completed applications should be sent to:  The MPCC Leadership Team, 27 Ennerdale Avenue, Elm Park, Hornchurch, Essex  RM12 5JT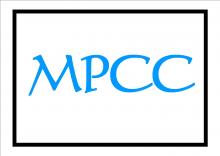 Manor Park Christian Centre
Job Location Type
On Location
Keywords
Senior Pastor
Church
East London
Contact Phone
07841 684457
Contact Email
mpcc.leadership@btconnect.com