Human Resources Advisor
At London City Mission we are passionate about sharing the love of God and the good news of Jesus Christ with the least reached in London, and to do this in partnership with churches.
To support this work, we are seeking a Human Resources Advisor to work within our HR Team, who will be primarily responsible for ensuring that all operational HR support is provided to the highest standard to all levels of LCM staff and leaders within their allocated parts of the organisation. 
The HR Advisor is responsible for maintaining and updating data in the HR Information System, drawing reports from the system and responding to enquiries from managers and employees. They will take forward projects and contribute to project work of others within the HR team and LCM, as well as operational HR work - such as delivering proactive case management and end-to-end recruitment campaigns.
We welcome applications from candidates;
with some previous experience in an HR role or evidence of a clear commitment to develop a career in HR and willingness to learn (we are able to coach and develop the right person).   
Part-CIPD qualified, minimum CIPD Level 5, or admin/ service experience and good academic track record. 
Along with all HR team members, the HR Advisor needs to have a prayerful approach to their own work and the work of the team 
This is a full-time role; 
Salary range: £28,500 to £35,800 per annum (depending upon experience) 
Closing Date: 12pm, Monday 11th July 2022.  
We will interview suitable candidates as they apply.
TO APPLY:
Please take care to read the guidance notes on the application form before completing and sending it to us.
The Application form and Job description are available to download from our website You can also find these at our website at:
https://www.lcm.org.uk/get-involved/join-us/human-resources-advisor 
There is an Occupational Requirement that the person appointed be an evangelical Christian.
If you have any questions, please contact the HR department: recruitment@lcm.org.uk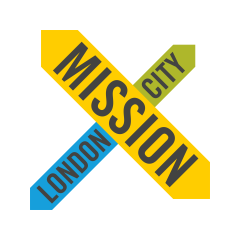 Job Location Type
Office Based
Salary
Between £28,500.00 and £35,800.00 pa
Salary range: £28,500 to £35,800 per annum (depending upon experience)
Contact Email
recruitment@lcm.org.uk