Night Project Worker
Do you have a passion for Jesus Christ and a heart for homeless people in London?  
The Corner House is a short-term housing project in Waterloo aimed at supporting homeless individuals to make the changes necessary to sustainably move away from life on the street while sharing the love of Jesus with them.
We are looking for a Night Project Worker to join the team. You will be part of the team who look after the routine running of the project and support our residents to turn a corner on rough sleeping and move on from life on the street.
The Night Project Worker will be passionate about working with homeless people and providing the support required to enable genuine lifestyle change, as well as being passionate about partnership with churches and sharing the love of Jesus with all those we work with. Someone suited to this role will have excellent communication and interpersonal skills, whilst being able to work on your own initiative, think creatively and act with the utmost integrity.
Hours: 39 Hours per week. 3 x 13-hour shifts usually between 19:00 - 08:00, and there may be some requirement to work during office hours on occasion.
Salary: £26,456 per annum
Closing date for receiving applications: Midday on Friday 27 May 2022.
A genuine occupational requirement to be a committed evangelical Christian is in place for this role. This is in accordance with the provisions of the Equality Act 2010.
HOW TO APPLY:
Please take care to read the guidance notes on the application form available to download before completing and sending it to us.
For more information please contact the HR Department by email at recruitment@lcm.org.uk.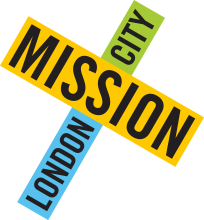 Job Location Type
On Location
Salary
More than £26,456.00 pa
Contact Email
recruitment@lcm.org.uk