Church Engagement Partner (Senior Officer)
Department: Fundraising and Supporter Partnerships  
 
Reporting to: Church Engagement Manager  
 
Responsible For: London City Mission Church Reps (volunteers)  
 
Location: Based at our London Office at 175 Tower Bridge Road, with flexible and working from home options
About us 
At London City Mission we are passionate about sharing the love of God and the good news of Jesus Christ with the least reached in London, and to do this in partnership with churches.  
 
To help us do that, we have developed a set of values which shape the way we work and relate with each other: 
Rooted in Christ 
We are prayerfully dedicated to doing God's will and living in His way, according to His word 
Christ-Like Love 
We look not to our own interests but to the interest of others because we are united as brothers   and sisters in Christ 
God Glorifying Excellence 
We pursue the best that we can to glorify God and serve each other in all we do 
Spirit-Inspired Perseverance and Courage 
Standing firm, pushing through, paying the price for the sake of Christ and the gospel 
Overall Purpose of the Role 
To mobilise churches into actively engaging with gospel outreach by building financial, prayer and volunteer support from churches. Developing relationships with churches in London and beyond who are committed to partnering with London City Mission (LCM) to resource gospel outreach to the 1 in 3 people in London yet to hear the good news of Jesus.   
Working with supporter churches to increase a shared commitment to an exciting vision of sharing the hope of Christ with least reached people in London, whilst also encouraging the churches in their own outreach efforts. Increasing income through fundraising campaigns, church representatives programme and engagement opportunities. To represent LCM to UK church leaders and inspire their support for urban mission.
Next Steps
The full Job Description and Person Specification is attached to this advert.
For more information please email joe.santry@christianjobs.co.uk.
To apply for the position, please send a CV , completed Candidate Bio Details Form and Cover Letter explaining your interest in the position to joe.santry@christianjobs.co.uk.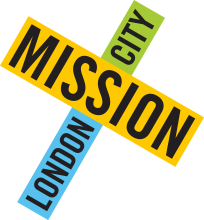 Job Location Type
Office Based
Salary
Between £29,000.00 and £35,000.00 pa
Keywords
Church
Engagement
Partner
Fundraising
Contact Phone
07563 131792
Contact Email
joe.santry@christianjobs.co.uk