Housing Sales Officer
London Needs Jesus!
Have you experience of delivering the sale of freehold & leasehold residential properties?
Are you able to achieve best value on all transactions?
Can you help deliver an ambitious sales program, which will enable our missionaries to live in the right locations for their work?
At London City Mission our vision is to see a growing and flourishing Church in our city, that is envisioned, equipped, and enabled to share the love of God and good news of Jesus Christ with the least reached communities in London and we're looking for Housing Sales Officer to help support this important vision through the use of our residential properties.
Overall Purpose of the Role
This role will cover a maternity period for the Acquisitions and Disposals Manager and will continue after they return to support them in:
Disposing of surplus housing (c20 properties)
Re-mortgaging existing properties (c10 properties)
You may assist with property purchases after approximately one year in role. This will be mainly in London but very occasionally elsewhere in England or Wales.
About you
You will be a committed, evangelical Christian. There is an Occupational Requirement that the person appointed be an evangelical Christian. You will want to serve the Lord Jesus with the property skills you've acquired in your career. You will be passionate about the gospel and Londoners.
Contract: Permanent and full-time working hours (40 hours per week including an hour each day for lunch)
Location: Blending working between London City Mission Head Office, home, and on site
Salary range: £36,000 - £38,000 (depending on experience)
Closing date: We are assessing applications as they are received. The role will therefore remain open until a suitable candidate is found.
How to Apply
If you are interested in this role then we would love to hear from you! Please send a copy of your CV and a completed application form to Joe at joe.santry@christianjobs.co.uk. Applications will be viewed and progressed as they come in so please do not delay in applying as we are looking to hire as soon as possible.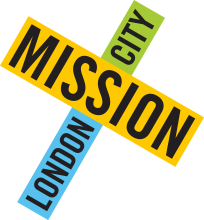 Job Location Type
On Location
Salary
Between £36,000.00 and £38,000.00 pa
Contact Phone
07563131792
Contact Email
joe.santry@christianjobs.co.uk