Executive Assistant
This role makes a vital contribution to the life and mission of LICC by providing the CEO and the wider team with a range of professional, administrative, and organisational support.
We're looking for someone who can provide crucial organisational, administrative, and creative support for our driven, good-humoured CEO at this time of great opportunity, helping manage high levels of demand both internally and externally.
As Executive Assistant, you'll be central to the smooth functioning of the CEO's office, ensuring work is well-prioritised, communication is prompt and clear, and time is wisely planned – all of which is essential to enabling the wider team to succeed.
You'll also play a critical role in supporting the excellent functioning of LICC more broadly, including through administrative support to the Board of Trustees, involvement in the running of our events and courses, ad hoc project management, research, proofreading, and creation of high-quality presentations.
We're looking for a strong communicator and an approachable team player. You'll be multitalented and keen to contribute to the thriving of the wider team. You'll flourish in a fast-paced and busy working environment and be able to anticipate needs and take initiative. And you'll enjoy overseeing multiple deadlines, coordinating and prioritising workflow, and sensitively managing key relationships.
Excellent administration is good, godly work – so if you sense this role might be right for you and have the qualities we're looking for,* we want to hear from you!
Please email your application to nigel.hall@licc.org.uk. It should comprise of:
A full CV
Covering letter outlining your motivation and relevant experience for the role
Details of three referees – one personal, one professional, and one from your church pastor/minister. References will only be sought should you be offered the role.
Applications will be reviewed as they are received, so please do not wait until the closing date to apply. Please don't hesitate to contact Nigel Hall (nigel.hall@licc.org.uk) for an informal conversation if you have any questions about the role.
Closing date for applications: Midday on 29 August 2022
First interviews (London): 5 September 2022
Final interviews (London): 12 September 2022
This role starts in September 2022, depending on the availability of the successful candidate.
Many thanks for your interest in the work of LICC!
Download the full job description and
person specification
*We're looking for someone who is captivated by our cause, shares our values, and is a practising Christian. This post is subject to an occupational requirement under Part 1 of Schedule 9 to the Equality Act 2010. You must also have the right to work in the UK.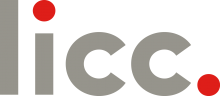 Salary
Between £28,000.00 and £31,500.00 pa
Contact Phone
07941224965
Contact Email
nigel.hall@licc.org.uk