Fundraising and Media Officer
The Kings Cross Church (TKCC) in Hexthorpe have an exciting vacancy for a Fundraising and Media Officer to join them on a part-basis to support and enable the growth and development of the community hub by raising funds, creating networking opportunities and optimising the media presence of "The Junction, Church and Crossing."
The position is fixed-term for 2-years, when the funding in place ceases. Additional funding streams are being explored with a view to extending the role. Normal hours of work will be 9 per week, to be worked flexibly. The hourly rate of pay for this role will be £11.50 (or £5397 per annum) and a schedule and 'rota' of work will be agreed in advance with the Line Manager, the Minister of TKCC.
Main Responsibilities
To liaise with DMBC Well Being and Wealth Builders to integrate training and networking.

To input into the developing community hub's fundraising plan by researching and forward planning events and campaigns.

To write and deliver bids to statutory bodies and grant making trusts funding applications to ensure the continuation of a sound financial platform.

To organise and deliver community hub awareness events.

To raise the Charity's profile through maintaining a social media presence through social media.

To develop and maintain websites, social media and other digital channels creating and publishing written and visual content.

To monitor and respond to enquiries through social media channels.

To develop and maintain appropriate spreadsheets / databases to keep accurate records and up-to-date information on all current, potential supporters and fundraising activities alongside the administrator.

To write content for press, social media and our website.

To develop publicity materials and content for our website which include video content.

To promote the charity to encourage digital donations.

To disseminate our literature to partner agencies in target locations.

To build a photo and video library for use in publicity.

To maintain efficient filing systems.

To report to your line manager and the church council.
Other Duties:
Any other duties and responsibilities identified by the Minister as are within the capabilities and level of responsibility of the successful applicant, and in line with

the needs of The King's Cross Church and The Junction.
Closing date for the role is Thursday 10th February 2022. Application packs are available by email request from thejunction20@yahoo.com  
Application packs should be returned completed and to the same email address by 5pm on the 10th February 2022. Shortlisting for the role will take place on Friday 11th February 2022 with interviews on the afternoon of Wednesday 16th February. Should you like an informal conversation about the role in advance of making an application please contact the Rev Jon Bellfield at revjonnyb@btinternet.com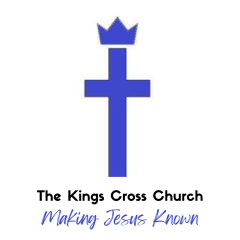 Job Location Type
On Location
Contact Phone
01302855389
Contact Email
thejunction20@yahoo.com