Housing Support Worker
Purpose
The Housing Support Worker, will manage and provide support for clients in our supported tenancies to maintain their accommodation.  They will provide outreach support to homeless people to support them in a pathway out of homelessness and connect clients to social support within the wider community, including accessing the internet, recovery groups, walking groups, and other Covid-19 safe local activities. As a member of the team, the Housing Support Worker will contribute to fulfilling Hope Housing's vision for the eradication of homelessness in Bradford.
Who are we?
Established in 2008, Hope Housing is a registered Christian charity working with people experiencing homelessness in Bradford. Our aim is to end rough sleeping in Bradford by eradicating homelessness through the provision of a range of services including crisis management, advice and advocacy and supported housing. Hope Housing currently has 56 supported bed places in 40 properties across the city and we are actively looking to expand our portfolio. We are connected into a wide range of working partnerships with statutory and voluntary services and churches to deliver a range of person centred services in the City.  We know that we cannot solve homelessness by ourselves; our key principles are to work with others and focus our work on filling gaps in homeless provision so that in our city no one will be left out. All our support is tailored to each individual and enables even the most disadvantaged people to access housing, financial and practical help through a person-centred, individualised approach.
What drives us?
At our core we aim to reduce homelessness in such ways as may be thought fit within the context of Christian values and practice, based on the biblical mandate to love our neighbour as ourselves. We believe it is a great privilege to help people experiencing homelessness by providing hope where they often feel there is no hope.
Main Duties and Responsibilities
Tenant and Client Support
To provide ongoing support for potential and actual tenants with due consideration and understanding, and with regard to the organisation's Equal Opportunities policy

To provide clients with appropriate information to support their needs and provide support regarding their tenancies, including housing and other benefits, tenancy agreements etc.

To encourage clients to engage in recovery programmes and support volunteers to help clients in overcoming support needs, recovery from addictions, gaining employment, benefit entitlement etc.
Housing Management
To carry out appropriate housing management functions in relation to Hope Housing properties and tenants. To include:

Assisting in setting up new properties

Liaising with referring agencies and potential tenants to fill tenancies

Rents collection, including housing benefits applications and management

Voids management

Arrange and oversee repairs and maintenance 

following warning/eviction procedures where necessary

To be part of an on call rota for emergencies/crises

To develop new partnerships with other relevant agencies, churches, landlords etc.
Personal Development
To undertake any training and development opportunities as agreed

To attend occasional conferences and events related to homelessness and the work of Hope Housing in agreement with line manager

To undertake occasional tasks in cooperation with Hope Housing colleagues, as agreed within the context of the management structure, in order to gain additional skills and knowledge relevant and of use to the overall operation of Hope Housing
Additional Tasks
To work within the framework of values, ethos, policies and procedures set by the trustees

To undertake additional tasks and responsibilities at the request of the Trustees and line manager

To deputise on occasion and as appropriate for other colleagues

as agreed with staff and trustees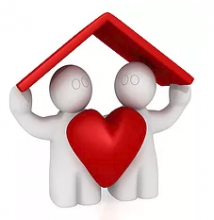 Job Location Type
Office Based
Contact Phone
01274 900764
Contact Email
office@hopehousing.org.uk