Internship
Hours – Part-time, 3 days per week 
Location – Birmingham and some home-working. Accommodation also offered at our ministry centre if required. 
Salary – National Living Wage. 
Internship 
This role is designed for someone at the start of their career. Working as part of the National Office in the Communications & Fundraising Team, you will have the opportunity to grow your skills and build your experience, whilst contributing to seeking whole-life transformation through Jesus Christ among the peoples of Asia & the Arab World.  
You will engage in a learning and development programme designed to help you to grow spiritually and professionally. You will spend time with members of our community who are serving among Asian and Arab peoples around the UK and at the end of your internship there may be the opportunity for you to serve on a short-term placement overseas. There may also be opportunities for you to serve at our ministry centre in Birmingham.  
What you'll do 
Working alongside our Initiatives Co-ordinator and at times taking the lead on various projects, such as; prayer mobilisation, resource creation and video projects. 
Supporting the Communications Manager and Supporter Relations Co-ordinator by creating online and print content, representing Interserve at events and helping with fundraising campaigns and engaging with supporters 

Engage in a Learning and Development programme including visiting and supporting members of our community serving in the UK and possibly a short trip overseas.  
What you'll bring 
A strong faith in Jesus and a passion to see his Kingdom grow throughout the world 

A self-starter attitude  
A desire to learn and grow 

Good written and verbal communication skills 

A friendly and warm personality 
Desirable 
Skills in video production, graphic design or creative-writing 
Some understanding and experience of global mission 

Experience working with social media 
What we'll do for you 
Work with you to create a Learning and Development plan for your internship. 

Support your development over the period of the Internship, providing a mentor. 
How to Apply
PREVIOUS APPLICANTS NEED NOT APPLY
To apply, please send a cv and covering letter to: personnel@interserve.org
Closing Date – Friday 22nd July 2022, 23:59
Interview Date – Tuesday 6th September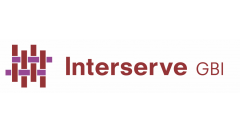 Job Location Type
Office Based
Contact Phone
01908 552721
Contact Email
personnel@interserve.org.uk