Communications /Production Assistant
Hope Consultants International
WHO: Hope Consultants International / High Wycombe, Buckinghamshire
HOURS & SALARY: Full-time 35 Hours a week / Salary £20,348-£23,878pa
LOCATION: Office (High Wycombe, UK) or Remote based (UK or Worldwide, preferable time zones +4 / -4)
Would you like to contribute to and learn more about how the Kingdom of God is growing around the world? Would you like to be part of a friendly, international, and globally connected team in a supportive Christian environment?
Hope Consultants International serves a global network of Christian teams, charities and NGOs by providing field supervision, consulting, coaching and training, logistical and support services, and crisis management.
We are looking for a Communications / Production Assistant, to join our team as soon as possible. This position will involve supporting the editors by helping to create a fortnightly newsletter, upload and format content on the website, and review and update content. 
Responsibilities:
Production of communications from the International Office (IO/HCI) to the rest of the organisation.

Maintenance of content on our organisation's private website.

Reviewing articles to make sure resources are accurate, relevant, and properly formatted based on the style guide.

Assist with the production of regular newsletters and other communication to our community members.

Help other departments communicate more effectively.
Training will be provided on our organisation's website.
All these tasks require careful attention to lots of details.
You will also be encouraged to participate in the spiritual life of the organisation, including weekly prayer meetings.
The position is full-time, but flexible working may be considered.
Office (High Wycombe, UK) or Remote based (UK or Worldwide, preferable time zones +4 / -4).
To Apply, send in a completed application form to Clare Harris, HR Manager (charris@hopeconsultants.org)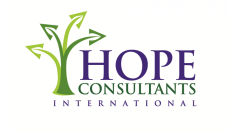 Hope Consultants International
Location
High Wycombe, GB
Salary
Between £20,348.00 and £23,878.00 pa
Contact Phone
01494 358200
Contact Email
charris@hopeconsultants.org